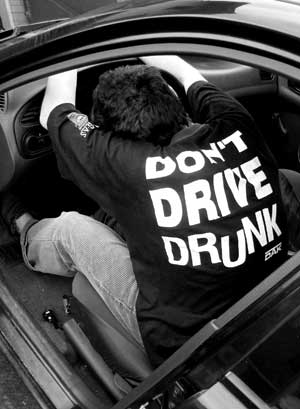 The efforts of Mothers Against Drunk Driving, (M.A.D.D.), among other factors, seem to be working in reducing the numbers of traffic fatalities caused by drunk drivers. According to National Department of Transportation, the number of overall traffic fatalities reported in 2008 hit their lowest level since 1961, with 37,261 deaths, and fatalities in the first three months of 2009 continue to decrease.
In Florida, however, the news is not so encouraging. According to a report from the DOT's National Highway Traffic Safety Administration, http://www-nrd.nhtsa.dot.gov, published in June 2009, the number of overall traffic fatalities in the Sunshine State was 3,213 in 2007. Of those, 917, or 29%, were alcohol or impaired driver-related. For the year 2008, while the overall number was lower at 2,978, those caused by alcohol or impaired motorists remained at 29%, or 875 fatalities. As the numbers indicate, there is still much work to be done in eliminating drunk drivers from Florida's roadways.
Personal injury lawyers have long supported organizations like M.A.D.D., and their grass roots efforts to keep responsible drivers safe behind the wheel. In Lee County, for example, Associates and Bruce L. Scheiner Personal Injury Lawyers worked closely with the Lee County Sheriff's Office and M.A.D.D. personnel to re-establish a M.A.D.D. Chapter here, with Bruce and Cheryl Scheiner personally donating office space for the M.A.D.D. Cape Coral location. "There is nothing accidental about a DUI – it is a crime that can have significant, life altering consequences for the victims of a DUI crash," says Donald Murray, M.A.D.D. Florida State Executive Director. "Death and serious bodily injury can destroy a family. While Mothers Against Drunk Driving does not and cannot endorse any particular law firm, we are very grateful to Bruce and Cheryl Scheiner for their history of supporting MADD in their community, and for serving the victims and survivors of DUI crashes."
In their continuing effort to eliminate the chances of Florida drivers being involved in an accident caused by a drunk or impaired driver, M.A.D.D. offers some tips on what one should do if they think they see a drunk or impaired driver on the road:
WHAT TO DO:
Cell phone users should call *FHP. Others should call their local police agency or 911. Once connected with a law enforcement agency, provide them with the following information:
• Tell them you wish to report a suspected drunk driver.
• Give the exact location (identify road and direction) of the vehicle.
• Give a complete description of the vehicle, such as make, model, color, license number, etc.
• Describe the manner in which the vehicle is being driven.
What NOT To Do
• Do NOT attempt to stop the vehicle.
• Do NOT attempt to follow if the vehicle is exceeding the posted limit or if any other hazard may exist due to following the vehicle.
• Do NOT disregard any traffic signals in an attempt to keep the driver in view.
• Do NOT follow the drunk driver too closely because they may stop suddenly.
• Do NOT get so engrossed in following the drunk driver that you begin weaving in the road with the drunk driver.
• Do NOT attempt to detain the drunk driver if they stop.
• Do NOT attempt to act in the capacity of any police, fire or medical person unless you are properly trained and authorized to perform that function.
• Do NOT attempt to assist any law enforcement officer while they are apprehending a drunk driver unless requested.
If you or someone you know has been involved in a car crash caused by a drunk driver, contact us immediately. With almost four decades of fighting for the legal rights of accident victims, our family of specially trained lawyers and support personnel can be an invaluable asset in helping you put your life back together.