South Florida is going to be one of the most popular destinations in the entire country during the Labor Day holiday weekend, according to USA TODAY. We're expecting a significant increase in the number of travelers this year, too.
According to recent calculations, there are supposed to be more than 34 million people across the country who will be traveling 50 miles or more away from home during this last long weekend of summer.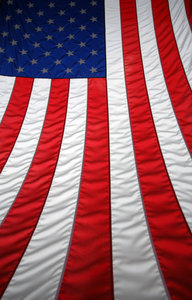 Our Lehigh Acres car accident lawyers understand that crowded roadways are not only frustrating, they're dangerous. According to the St. Pete Patch, officials with the Florida Highway Patrol will be out in full force for the three-day Labor Day weekend, targeting aggressive drivers and motorists not wearing their seat belts.
According to the Florida Department of Highway Safety and Motor Vehicles (DHSMV), troopers are on the lookout for aggressive drivers, including those who: following too closely, make unsafe lane changes, speed, or who are driving recklessly or under the influence of alcohol or drugs.

The enforcement campaign aims to reduce the number of traffic collisions. But officers can't do it alone. That's why they're asking for your help. If you witness anyone displaying unsafe or aggressive driving habits, you're asked to dial *FHP (*347) and report them.
Why are some people so aggressive behind the wheel over holidays? According to research, drivers too often don't allow themselves enough time to get to their destination. When rushing, drivers tend to lose their tempers much quicker and increase their risks for an accident significantly. Remember that we're all in this together and we have to work together to help to make sure that everyone gets to where they've got to be safely. Traffic delays can be expected throughout the holiday weekend, plan accordingly and don't lose your cool.
In Florida, aggressive driving is defined as committing two or more of the following violations simultaneously or in succession:
-Exceeding the posted speed by 15 or more miles per hour.
-Unsafely or improperly changing lanes.
-Following another vehicle too closely.
-Failing to yield the right-of-way.
-Improperly passing.
-Violating traffic control and signal devices.
Through this busy holiday travel period, we're asking you to be responsible and do your part to stay safe, not only to avoid a costly traffic citation but to also help ensure safety.
And remember to make sure that everyone in your vehicle is buckled in during each and every car ride. Seat belts are your best defense against injury, and even death, in the event of a motor-vehicle accident. Whether on the road or on the water, celebrate responsibly, watch for motorcycles, and enjoy all Southwest Florida has to offer.
If you or a loved one has been injured in a traffic accident, call Associates and Bruce L. Scheiner, Attorneys for the Injured, today for a free and confidential consultation to discuss your rights. Call 1-800-283-2900.
More Blog Entries:
Small Cars Come Up Short in Front Crash Tests, Florida Injury Lawyer Blog, August 27, 2013
Car Accidents on the Decline Nationwide, According to NSC, Florida Injury Lawyer Blog, August 20, 2013