We've recently discussed the risks that teen drivers are facing on our roadways, particularly drowsy driving. But that's only the tip of the iceberg. These newly-licensed, inexperienced drivers face a whole heap of dangers each and every time they get behind the wheel. And that's where the state's Graduated Driver's Licensing (GDL) program steps in — to help to ease these drivers into the responsibilities of driving, one limitation at a time.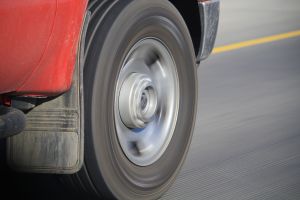 But, according to a new study from the AAA Foundation for Traffic Safety, many teens are skipping the nation's GDL programs and are waiting until they're 18 to get their driver's license — with no limitations. CBS Philly reports that only 44 percent of teens obtained a driver's license within 12 months of the minimum age for licensing. Slightly more than half of surveyed drivers got their driver's license before their 18th birthday. This is a decrease from the near 70 percent (20 years ago) who got their driver's license by the time they turned 18.
Our Naples car accident lawyers understand that traffic accidents continue to be the leading cause of death for teens across the nation. For this reason, it's imperative that our newly-licensed drivers get a thorough education. It's an education that could save their lives. It's critical that they participate in the state's GDL program to help formulate safer driving habits.

It's also critical that our teens get some outside help from parents and guardians. While our state may not have the strictest of new-driver laws, it's critical for parents to make sure they're enforcing them and some of their own if they wish.
Currently, drivers in the state of Florida are allowed to get their learner's permit at the age of 15. They have to have this license for at least 12 months before getting a restricted license. During the learner's permit, a driver is required to complete 50 hours of supervised driving time (10 hours while must be administered at night). Once this is completed and the driver turns 16, they are eligible for their restricted license. During this time, 16-year-old drivers cannot drive from 11:00 p.m. to 6:00 a.m. When they turn 17, they are prohibited from driving between 1:00 a.m. and 5:00 a.m. In the state of Florida, there are no passenger rules. Once a driver turns 18, these restrictions are lifted.
But there's no use in the program if drivers are bypassing the regulations and waiting until they're 18 to get their license. This is why officials are proposing tougher laws for older first-time drivers. According to MSN, no state requires older first-time drivers to pass the tougher tests and restrictions of young drivers — and mandatory license retests are either used sparingly for elderly drivers, or not at all. More research is needed to explore other ways to address the needs of older novice drivers.
Whether it's your first day behind the wheel or you've been driving for years, it's imperative that you focus on safety. Knowing right from wrong and getting lots of practice is going to help to keep you safe and out of an accident.
If you or a loved one has been injured in a traffic accident, call Associates and Bruce L. Scheiner, Attorneys for the Injured, today for a free and confidential consultation to discuss your rights. Call 1-800-283-2900.
More Blog Entries:
Car Accidents on the Decline Nationwide, According to NSC, Florida Injury Lawyer Blog, August 20, 2013
Traffic Collisions Result from Hands-Free Distractions, Too!, Florida Injury Lawyer Blog, August 14, 2013