A family in Illinois has filed a wrongful death lawsuit against a nursing home, alleging staff at the center misread her chart and failed to resuscitate her after she was found unconscious.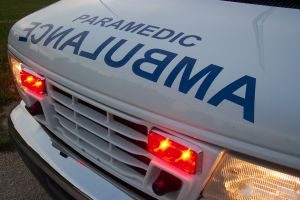 The patient was just 52 when she died, and suffered from kidney disease and diabetes. She was reportedly initially admitted to the center due to a rare bacterial infection that had caused her to come down with a bad case of pneumonia. Her stay was only supposed to last three weeks. However, her family says it was extended to six months after she suffered a nursing home fall while unattended and broke her hip.
Then one morning in March 2016, a staffer reportedly found the woman unconscious. A full half hour passed before a call was made to emergency services by a staff member who told dispatchers a resident had died, and there was a do not resuscitate order. Ten minutes after that, another call was placed to 911 reporting the employee had misread the chart and pleading for paramedics to come right away.
In that same phone call, the staffer reported resuscitation efforts started shortly after the second call was made. However, paramedics reported the woman was deceased before they arrived.
Now, the woman's family is seeking more than $50,000 in damages for nursing home negligence,  resulting in wrongful death.
The incident prompted an investigation from the state department of health, which ultimately fined the center $25,000 for policies that resulted in the error. The state health report did not make an assertion as to causation of the patient's death.
The facility has updated its policy, and local residents now reportedly wear pink if they opt not to be resuscitated.
According to local news sources, at the time of decedent's death, she was reportedly battling a disease that causes bloodstream infections. Some of those infections were present in her joints and respiratory system.
However, an attorney for her family insists this should not have led to her death. She was at the facility precisely because she needed constant care. Had nursing home policy been different at the time, the attorney asserts, plaintiff would have received appropriate resuscitation and more than likely would have survived.
The nursing home released a public statement denying that it provided improper care to decedent and that it looks forward to the opportunity to defend itself.
As our Fort Myers injury lawyers can explain, a poor health outcome in and of itself is not enough proof that a nursing home acted with negligence or that medical malpractice took place. One will need to show the facility and its health care workers deviated from the applicable standard of care for that region and in that type of healthcare.
In addition to the failure to resuscitate, the family asserts decedent was left vulnerable to infection and injury because of the earlier nursing home fall that resulted in her broken hip. The lawsuit alleges the facility was aware decedent was a fall risk.
As her husband later told a reporter, "She was supposed to be there for a three-week stay and she never came home. It was just a nightmare."
Call Associates and Bruce L. Scheiner, Attorneys for the Injured, at 1-800-646-1210.
Additional Resources:
Lawsuit: Lake Villa woman died when nursing assistant misread chart, April 5, 2017, By Lee Filas, The Daily Herald
More Blog Entries:
Nursing Home Arbitration Agreements Still Unsettled, March 27, 2017, Nursing Home Injury Lawyer Blog