We've been talking about the safety of bicyclists for some time now, but the message just isn't sinking in. Still, motorists are riding around like it's their road and they own it. It's time for bicyclists to step up and to fight back — with safer riding habits.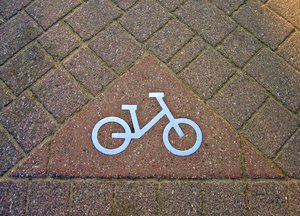 But you don't have to do it alone. Now, Lee County officials are working to help make sure that motorists are doing their job out there to keep bicyclists safe.
Our Fort Myers bicycle accident lawyers understand that operating in traffic is a cooperative activity, governed by rules. Traffic rules incorporate practices found, through experience, to facilitate safe and efficient travel. Since not everyone has enough experience to appreciate the rationale of the rules, seasoned and informed enforcement is necessary to help instill safe habits. Officers exercise discretion in enforcement actions; an effective officer is prepared to explain the principles involved when a cyclist or motorist uses poor judgment.
So how do bicyclists do their part?
-Act as the drivers of motor vehicles do and adhere to the same rules.
-Ride with the flow of traffic, never against it.
-Make sure you have lights on your bicycle, and they're turned on after the sun goes down.
-Ride to the right to allow faster cyclists to pass you on the left.
-Make sure that you're visible to motorists and your moves in traffic are predictable. You never want to sneak up on a driver and put yourself at risk for an accident.
Drivers and bicyclists can share the road, but under one condition. In the state of Florida, there's a 3-feet minimum separation rule. This means that there needs to be at least three feet between a bicyclist and a motorist to allow them to legally travel in the same lane.
At intersections, we all need to be on the lookout for bicyclists. And bicyclists: make sure you're crossing the road at intersections. Everyone is required to follow the laws of traffic devices and crossing laws at these areas. These are laws that are designed to help keep everyone safe.
By following a few simple rules and keeping safety as a top priority, we can all do our part to help to reduce the risks of these fatal accidents on our South Florida roadways.
In 2011, there were close to 700 bicyclists who were killed in traffic accidents in the U.S. It doesn't stop there either. There were another 50,000 bicyclists who were injured in these same incidents. Bicyclist fatalities accounted for 2 percent of all motor vehicle traffic fatalities throughout the year, according to the National Highway Traffic Safety Administration (NHTSA).
During this same time, there were close to 150 bicyclists killed in the state of Florida, making it the most dangerous in the country.
This isn't a matter that's getting any better. Compared to the numbers from 2010, these fatalities and injuries are up close to 10 percent.

If your or someone you love has been injured or killed in a bicycling accident, contact Associates and Bruce L. Scheiner, Attorneys for a free and confidential consultation to discuss your case. 1-800-283-2900.
More Blog Entries:
"3 Feet Please" Campaign Hitting South Florida Streets, Florida Injury Lawyer Blog, February 19, 2013
Bicycle Accidents in Fort Myers Likely with Increased Ridership, Florida Injury Lawyer Blog, June 23, 2012