A 45-car pileup in Tallahassee is being blamed on slow traffic and bad weather.
According to the Tallahassee Democrat, the incident on I-10 injured eight people and led to hours of gridlock for motorists in the state's capital. As many as five semis were involved in the incident and a motorcyclist was critically injured. Authorities identified 18 separate collisions in the pileup, which occurred during afternoon rush hour.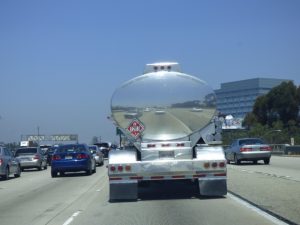 FHP Maj. Chris Blackmon attributed cause to a motorist driving slowly in front of a tractor trailer during a torrential downpour. "There was extremely heavy rain in the area," he said. "Then it became total chaos."
Recently our Fort Myers injury lawyers posted about bad-weather accident risks through Southwest Florida's rainy season. Visibility, heavy rain and wind, and standing water can all create hazards for motorists. Those encountering heavy rain are encourage to pull off the roadway and wait until visibility improves. Stopping in the roadway can create a severe hazard, resulting in a chain-reaction collision like this one in Tallahassee.
Liability for Multi Car Accidents in SWFL
Such chain-reaction collisions can also complicate a car accident claim. Determining fault and identifying all at-fault parties and their associated insurance coverage can be critical to making a claim. Other issues common to such claims include contributory negligence and limited insurance coverage in cases where multiple victims suffer injury as result of the liability of one predominately responsible party.
In some cases, injured parties may pursue a party blamed for starting a collision. However, as illustrated in this case, other incidents will involve a series of separate collisions. A victim may also be partially blamed for a collision. In a case where you strike the car in front of you, for example, you may be accused of also failing to drive at speed reasonable for condition and failure to allow assured clear distance ahead. Florida's contributory negligence law (F.S. 768.81), allows for a victim's damages to be reduced in proportion to a finding of fault. So, while being found partially to blame may not bar recovery, it will reduce your damage award.
Auto Accident Claims Against Multiple Defendants
Florida's abolishment of joint and several liability can also impact these claims. Previously, Florida law allowed all defendants to be held liable for an entire judgement. However, under current law defendants will only be held responsible for a judgment in proportion to their fault. This can complicate recovery in cases where insurance coverage is limited and one defendant is found predominately at fault for an incident that resulted in injuries to multiple victims.
From a practical standpoint, victims should consult with an experienced law firm as soon as possible after a multi-vehicle incident has resulted in personal injury or wrongful death. From a road-safety standpoint, these cases are another reminder of why it's so important to use extra care when driving in inclement weather or reduced visibility. Even when you do not cause a collision, you may share blame for secondary collisions in cases where you failed to take appropriate steps to reduce the chances of a multi-vehicle accident from occurring.
If you or a loved one is injured, call Associates and Bruce L. Scheiner, Attorneys for the Injured, at 1-800-646-1210.