A recent article in the Florida Record highlights an issue far too few victims of personal injury stop to consider when choosing a law firm: Your law firm must understand as much about your medical condition and treatment history as it does about litigating your case in court.
The advent of electronic medical records has further complicated the issue. Florida Record reported medical consultants made their case recently at a Florida Justice Association convention, as deciphering and understanding electronic records becomes increasingly critical to proper representation of clients in personal injury, medical malpractice and wrongful death litigation. While most might correctly assume complex medical malpractice cases will require in-depth medical knowledge, the truth of the matter is expert medical knowledge is necessary in almost every personal injury case.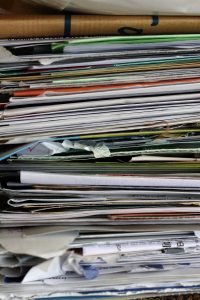 Our injury lawyers in Fort Myers have focused exclusively on personal injury and wrongful death litigation since Bruce L. Scheiner founded the firm in 1971. This singular focus has allowed us to build decades of knowledge and experience. We routinely hire and contract with doctors, registered nurses and other medical experts, many of whom we've worked with for years. It's an area we take very seriously, and intently focus on, as proper understanding of your medical case can be just as critical to winning an appropriate damage award as knowledge of the law.
Treatment plan: In some cases, such as Personal Injury Protection (PIP) benefits, an accident victim may have only days to claim these benefits under Florida law. Not only can timely access to an experienced law firm help make sure you receive the benefits to which you are entitled, an experienced injury attorney will likely have leads on treatment and rehabilitation options which you might otherwise never have considered.
Preexisting conditions: The presence of a pre-existing condition, such as a back injury, can complicate many routine accident claims. Insurers and their defense attorneys rarely miss an opportunity to argue a condition was pre-existing, and therefore not subject to a damage award, or subject to a reduced award. Your attorney must understand your medical history and be prepared to counter such arguments.
Rehabilitation: Insurers love to make quick settlement offers. Sometimes while you are still in the hospital. They seem cooperative and responsive. That can be a relief to those dealing with the aftermath of a serious injury. However, it's important to understand the insurer is motivated by limiting losses. As soon as you accept a check and sign a waiver, your case is over and the insurer's liability is known. Your personal injury lawyer would advise against taking such an offer until the full extent of damages is known. Many injuries may require rehabilitation or ongoing care, and may have physical complications years or even decades down the road.
Damages: Florida negligence law requires proof by plaintiff (victim) of essentially four elements: That defendant owed a duty of care, breached that duty, that breach resulted in injury to plaintiff, and that plaintiff suffered compensable damages as a result. In most cases, the vast majority of damages will be for medical bills, lost wages, pain and suffering, rehabilitation, or other losses directly related to your medical care, condition and prognosis.
Speaking of lost wages, your chosen personal injury lawyers must also have the experience, knowledge, and access to economic experts who can determine all of the lost-opportunity costs of your injuries, including value of future occupational limitations and/or disability. Just because so many law firms advertise personal injury legal help on a contingency fee basis (no legal fees unless there is a recovery), doesn't mean all law firms are created equally. You should have confidence going into your case that your law firm has the knowledge, experience and resources to win, either in the negotiating room or at trial.
If you or a loved one is injured, call Associates and Bruce L. Scheiner, Attorneys for the Injured, at 1-800-646-1210.