Local athletes will begin reporting for fall sports training and the start of the school year is just around the corner, as South Florida enters the hottest and wettest two months of the year.
Schools and municipalities have made significant efforts when it comes to reducing the risk of lightning strikes, heat stroke, and other risks to students and teenage athletes after several high-profile tragedies in recent years.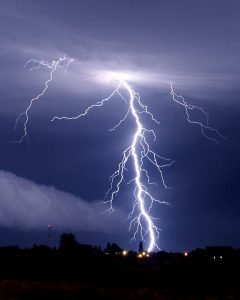 In Lee County, both the school district and the parks department have installed lightning alert systems, which sound alarms and activate strobe lights when lightning is detected within 10 miles. All outdoor activities must stop. Students are even kept after school if afternoon storms threaten safety. Most coaches have also undergone training in identifying and treating heat sickness and heat stroke.
Our Fort Myers injury lawyers applaud the efforts. Everyone's goal is to keep our young people safe from all manner of threats; and weather-related risks are among the most avoidable. But in our half-century of experience fighting for the rights of injury victims in Southwest Florida, we have seen the cycle of injury, awareness, and proactive safety measures, followed by long stretches of safety and waning awareness that results in another tragedy.
South Florida is the lightning strike capital of the United States according to the National Weather Service. And South Florida's tropical climate puts everyone working or playing outdoors at high risk of heat-related injury through the height of summer and early fall. Let's all do our part to keep safety at the forefront though the end of hurricane season.
Southwest Florida Lightning Safety
When you hear thunder, go inside. Wait at least 30 minutes after thunder stops before going outside.
Seek a completely closed shelter. Carports and other open areas are not adequate.
Keep an eye on the forecast and on the skies.
Get out of water and off the beach.
Do not seek shelter at the base of trees.
Move away from all metal objects.
Identifying and Treating Heat Illness
Symptoms: Clammy skin, dizziness, cramps, thirst, headache, nausea, and fainting are the most common signs of the onset of heat illness.
Treatment: Remove unnecessary clothing. Take to a cooler environment. Mist the skin with water or use air conditioning, fans or cool towels. Hydrate if the victim is able to safely consume liquids. Seek medical attention.
Avoidance: Try to avoid activity during the hottest times of the day. Allow participants to get acclimated by reducing activity at the start of training. Take frequent breaks. Provide plenty of liquid. Assign personnel to monitor athletes for signs of overheating.
The goal of our Fort Myers injury lawyers  has long been to eliminate the risks of such injuries through awareness and education. The lack of high-profile tragedies means the efforts and emphasis on safety are working. Entering the hottest months of the summer is no time for complacency.
If you or a loved one is injured, call Associates and Bruce L. Scheiner, Attorneys for the Injured, at 1-800-646-1210.