The recent $2 million South Florida wrongful death settlement awarded to the family of a murdered gas station customer highlights the risks many retail workers and customers face, particularly at businesses that operate through the night.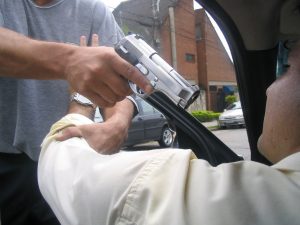 Our negligent security lawyers in Fort Myers and Cape Coral have written about these types of premises liability claims in discussing past jury and settlement awards stemming from dangerous conditions on commercial property. Too often, victims of assault assume they have no recourse against the property owners or managers when victimized by crime. But that is often not the case, particularly when known dangers are not addressed, or when previous criminal activity that endangers employees or the public is ignored by owners and managers who are legally responsible for mitigating such risks.
In this case, A 17-year-old stopped at a Miami Gardens gas station in October 2019 to buy snacks and fill up with gas. An unknown person approached his car and opened fire, killing the teen and leaving behind grieving parents and the grief that comes with unanswered questions in the wake of such senseless violence.
Attorneys for the family brought a lawsuit against the gas station managers, who had been in business for decades, arguing they were flagrantly negligent for a number of reasons, including a partially boarded storefront that made it impossible for employees to monitor activity at the pumps. Poor lighting, also contributed to the risks. Despite arguing there had been no previous shootings at the station, the station's insurer agreed to pay the liability policy limits of $1 million, which was matched by a $1 million payment from another entity named in the lawsuit.
Our negligent security lawyers in Fort Myers find this settlement most notable because it proves a history of violence at a business location is not a prerequisite to success when it comes to prevailing in a negligent security lawsuit. Bad lighting and other dangerous conditions can prove negligence against a property owner or manager. Under Florida's premises liability laws, customers who are invited onto a property to conduct business for the benefit of the property owner or tenant are owed the highest duty of care.
Wrongful death lawsuits are filed by surviving family members. However, such cases can also be filed when a victim survives. In such cases, the personal injury lawsuit would provide payment for both economic and non-economic losses, including lost wages, medical bills, pain and suffering and disfigurement.
Other types of crimes that may result in a negligent security lawsuit include physical assaults, rape and sexual assaults. Specific statutes of limitations apply, and these cases take time to investigate. Property owners and managers are also likely to take action to mitigate liability after an incident occurs – such as installing lighting, repairing or replacing locks, and updating surveillance equipment. The sooner a victim seeks experienced legal help, the more likely it is that they will build a case capable of winning in the negotiating room… or in the courtroom.
If you or a loved one is injured, call Associates and Bruce L. Scheiner, Attorneys for the Injured, at 1-800-646-1210.