Fort Myers police officers have identified a female pedestrian who was killed when she was hit by a passing pickup. According to FOX4, the accident happened on Evans Avenue and Colonial Boulevard.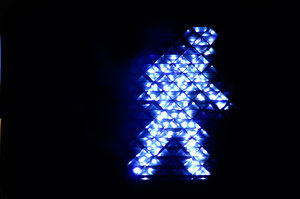 Accident reports indicate that the 45-year-old walker neglected to use a crosswalk and walked into the path of an oncoming pickup. Officers believe that alcohol may have been a factor. Investigation is still underway, but no criminal charges are expected to be filed against the pickup driver.
Our Fort Myers pedestrian accident lawyers understand that there were close to 228,000 traffic accidents reported in the state of Florida in 2011. According to the Florida Department of Highway Safety and Motor Vehicles (DHSMV), there were roughly 625 accidents recorded each and every day. In these accidents, there were close to 500 pedestrians killed. And what's even worse is that there were close to 6,200 additional pedestrians injured in traffic accidents.
Nationwide, an average of one crash-related pedestrian death occurs every 2 hours, and a pedestrian injury every 8 minutes. Pedestrians are close to 2 times more likely than passenger vehicle occupants to be killed in a car crash on each trip.
With these statistics, the state of Florida continues to be one of the most dangerous states in the country for foot travelers.
What should you do if you're a pedestrian injured in a traffic accident?
-Call the police. If you're unable to, ask someone at the scene of the accident to do so for you. It's critical that you get an official record of the accident. Make sure witness information is included in this report.
-Get personal and insurance information from everyone who was involved in the accident. With this information, you can insure you can complete a claim properly should any medical attention or other damages result.
-Make sure you get the medical attention you need. After an accident, you might feel a lot of anxiety and overlook an injury. When those anxious feelings dwindle, you may realize some pain and suffering. This can happen hours, and even days, after an accident happens. Make sure you seek medical attention as soon as you feel pain or an injury.
Top Causes for Pedestrian-Vehicle Accidents:
-Distracted driving
-Drivers under the influence of drugs or alcohol
-Failure to yield to the right of way of pedestrians
-Speeding
-Negligent drivers
At some point throughout our week, we can bet we're going to be walking near vehicular traffic. Whether it's to the mailbox, to our vehicle in the parking lot or on our evening walk, it's important that we keep safety as a number one priority. We can't always rely on the safe driving habits of others to keep us safe. We've got to remain completely aware of our surroundings and one step ahead of the traffic around us.

If you or a loved one has been injured in a pedestrian accident, call Associates and Bruce L. Scheiner, Attorneys for the Injured, today for a free and confidential consultation to discuss your rights. Call 1-800-283-2900.
More Blog Entries:
Fort Myers Beach Pedestrian Accidents an Ongoing Risk, Florida Injury Lawyer Blog, April 4, 2013
Pedestrians at High Risk Through Tourist Season, Florida Injury Lawyer Blog, January 29, 2013