A recent LeeTran busing accident left one scooter rider in the hospital. According to FOX4, the accident happened just before 5:00 a.m. on Bogart Drive by Lauren Lane in North Fort Myers.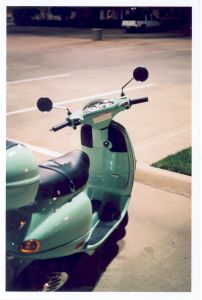 The status of the motorized scooter has not been released.
Our Fort Myers accident lawyers understand that vulnerable riders are at some serious risks for injury and death when involved in an accident. These include cyclists, scooter riders and motorcyclists. Unfortunately, other drivers aren't always looking out for us. It's important that we're driving defensively and keeping an eye on the traffic around us to help steer clear of accident risks.
The American scooter industry has surged as the economy has struggled and gas prices continue to rise. Everyone's trying to save on the costs at the pump and scooters are the perfect way to do it. These little bikes are everywhere now, their appeal benefiting from high gas prices. In 2007, annual sales reached 131,000, revved up from less than 85,000 in 2003, according to the Motorcycle Industry Council.
Many people may not understand the difference between these moped/scooter riders and motorcyclists. While the difference is significant, the risks are all the same.
If 50 cc or less, these vehicles are not motorcycles by driver license law definition, so a motorcycle endorsement is not required. On the other hand, if you want to operate them on streets and roadways, you have to be at least 16 years old and hold at least a regular operator (Class E) or "Motorcycle Only" driver license.
Are drivers required to wear a helmet?
If you're under the age of 21, then the answer is yes. If you're older than 21 and you've got proof of Personal Injury Protection or other proof of health insurance, then you don't have to wear a helmet by law. You have to have at least $10,000 in coverage however.
If you're under the age of 21, then you're required to wear a helmet that has been pre-approved by the Department of Transportation. If your scooter is 50 cc or less, 2 brake horsepower or less and is unable to go faster than 30 miles per hour on a level ground, then you are not required to wear a helmet.
Everyone who operates a motorcycle, scooter or moped is required to wear eye protection.
Regardless of what you're using to get around town, it's critical for you to use safe traveling habits. Only your own defensive driving skills are going to keep you safe. You can't rely on the safe traveling habits of others to do so — especially if you're on a scooter. The safe truth is that we're oftentimes missed in traffic, and that's why it's critical that we take a stand and make sure the traffic around us recognizes our presence.

Call Associates and Bruce L. Scheiner, Attorneys for the Injured, if you or someone you love has been injured in a scooter accident. Call today for a free and confidential consultation to discuss your case. 1-800-283-2900.
More Blog Entries:
Little Motorcycles no little danger as Southest Florida motorcycle season opens, Florida Injury Lawyer Blog, November 13, 2008