Even the safest drivers are in danger when they go out on New Year's Eve so this week when you venture out to ring in the new year, be extra careful on the roadways. If you plan to drink, be safe and don't risk a Fort Myers car accident by driving home under the influence.
Last year, the Fatality Analysis Reporting System used by the National Highway Traffic Safety Administration reported 17 fatalities in Florida on New Year's Eve and Day when at least one driver tested positive for blood alcohol content (BAC) of .08 or higher. Nationally, there were 156 fatalities reported on these two days when the BAC was over the legal limit.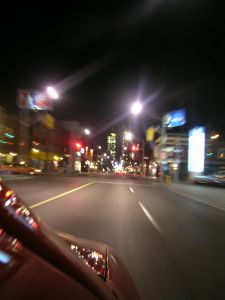 Florida, ranked third behind California and Texas for the most fatal drunk driving accident. The state reported almost half of the fatalities with a BAC of .20 or higher which is well over the legal limit.
It is probably a good time to point out the consequences of driving under the influence in Florida. Mothers Against Drunk Driving, reminds motorists that anyone convicted of vehicular homicide as the result of a drunk driving accident can be imprisoned for up to 15 years as well as fined up to $10,000.
A first- time DUI offense is punishable by fines of up to $2,000, mandatory 50 hours of community service, probation, up to a year in jail, alcohol treatment and the loss of your driver's license.
The News-Press is reporting that law enforcement in Lee and Collier County, including the Fort Myers police department and the Cape Coral police department, will be utilizing additional personnel and conducting saturation patrols and sobriety checkpoints.
This time of year law enforcement officials tend to crack down on drunk driving more than the norm because the risk is so high for fatal accidents to occur. Florida drivers when pulled over for suspicion of drunk driving, deny the request for a breathalyzer test 40% of the time. The NHTSA proposes a solution that can counteract this behavior.
Florida is among a few states that will have a "No Refusal" plan in place in which police officers will have the opportunity to get an expedited warrant for a blood test by a pre-determined available judge when a driver is suspected to be under the influence and refuses to take the test. Over 10,000 people were killed last year in accidents where at least one driver was driving under the influence. The hope is to reduce this number drastically by keeping DUI offenders and repeat offenders off the roadways.

Associates and Bruce L. Scheiner, Attorneys for the Injured, is a law firm dedicated to representing accident victims in personal injury and wrongful death claims throughout South Florida, including Fort Myers, Cape Coral, Naples, Port Charlotte and Sebring. Call for a free and confidential consultation to discuss your rights. 1-800-283-2900.