The law enforcement presence will be heavy through the New Year's weekend in an effort to reduce the risk of Fort Myers drunk driving accidents and car accidents in Cape Coral and elsewhere in South Florida.
"The important thing is we want everyone to have a good time," John Sheehan, spokesman for the Lee County Sheriff's Office, told The News-Press. "But we want everyone to be responsible."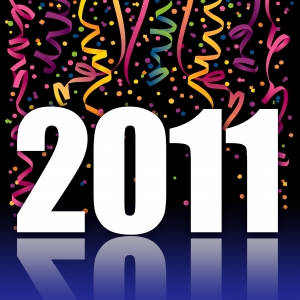 The Florida Department of Highway Safety and Motor Vehicles reports that a drunk driver was involved in 1,004 of the state's 2,563 fatal accidents last year. More than 14,000 motorists were injured in 20,085 drunk driving accidents in Florida.
Last year, 19 motorists were killed in Florida drunk driving accidents over the New Year's holiday. A total of 34 fatal car accidents were reported in Florida that weekend.
Agencies will be using additional personnel, saturation patrols and sobriety checkpoints to reduce the risk drunk drivers pose to other motorists on the road. Our Fort Myers accident attorneys continue to support MADD, the Lee County Sheriff's Office and Mobile Eyes in the fight to combat drunk driving. Mobile Eyes is a joint effort that provides $50 rewards to any caller who mentions the campaign when reporting a drunk driver to 911.
Both Fort Myers and Cape Coral police report additional patrol units will be dispatched throughout the cities. Deputies in Collier County will also put increased emphasis on busy travel routes and the downtown area.
Options for getting home safely include a cab, a designated driver and AAA Club's "Tow to Go" program. The program offers free tows home to drivers and their vehicles by calling 800-AAA-HELP.
Three-quarters of the program's calls come between Thanksgiving and New Year; AAA took home 1,234 vehicles and drivers during that time span last year.
"If you're at a bar, a restaurant or even a holiday party, you can call 1-800-AAA-HELP and basically we will send a tow truck driver to your location. And, they'll give you a free, confidential tow and ride home," said Jessica Brady, a public relations manager for AAA Auto Club South.

Associates and Bruce L. Scheiner, Attorneys for the Injured, is a law firm dedicated to representing accident victims in personal injury and wrongful death claims throughout South Florida, including Fort Myers, Cape Coral, Naples, Port Charlotte and Sebring. Call for a free and confidential consultation to discuss your rights. 1-800-283-2900.