A local man was recently sentenced to 15 years behind bars after a drunk driving accident in North Fort Myers that killed two nuns and injured a third, according to the North Fort Myers Neighbor. The man struck a plea agreement with a guilty plea on two counts of DUI manslaughter and DUI unlawful blood alcohol .15 or higher, says the State Attorney's Office.
After he serves his 15 years in jail, he's to be placed on state probation for another 15 years. If he violates probation, he could be put on probation for an additional 15 years. The man could have faced up to 24 years in jail if he handn't taken the deal.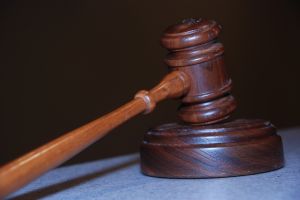 "During his 15 years of probation, he can have no alcohol, must undergo random alcohol screenings and must give one lecture a year at a church or school about the dangers of alcohol abuse," said State Attorney's Office spokeswoman Samantha Syoen.
Our Naples drunk driving accident attorneys understand how devastating an accident like this can be. Drunk drivers throw their consideration for other people's lives out the window when they get behind the wheel. Drivers like this all too often cause serious or fatal injuries.
The North Fort Myers man caused this accident back in September of 2009. He was turning onto Gran Via drive from U.S. 41 when he drove in front of the car transporting the three nuns. The vehicle's collided. The driver was later tested for alcohol and returned a .228 reading.
One of the nuns dies on scene. The other two were taken to Lee Memorial Hospital where a second was later pronounced dead. The third was treated for her injuries and released.
In 2009, Florida lost more than 2,500 lives because of traffic accidents. More than 900 of those fatalities were the result of traffic accidents that involved at least one intoxicated driver.
Florida state law requires the following for a DUI first conviction:
-A fine of anywhere from $250 to $500.
-You can get up to 50 hours of community service.
-Probation, but not for more than a year.
-Jail time, but no more than for 6 months.
-License revocation for a minimum of 180 days.
-Completion of 12 hours of DUI School.
-Imprisonment, of no more than 9 months, with a blood alcohol level of .08 or higher with a minor in the vehicle.
When this is all said and done, the average cost of a DUI conviction in Florida is as much as $20,000. That's when you factor in all of the various fees, fines, defense costs and insurance increases.
And it doesn't end there, a DUI conviction will stay on your Florida driving record for years. This is all best-case scenario because like the North Fort Myers man, you could spend quite a bit of time behind bar if you injure someone while intoxicated behind the wheel.

If you or a loved one has been involved in a drunk driving car accident in Fort Myers, Cape Coral or Naples, contact Associates and Bruce L. Scheiner, Attorneys for the Injured, today for a free and confidential appointment to discuss your rights. Call 1-800-Dial-BLS.
More Blog Entries:
San Carlos Drunk Driving Accident Lands 24-Year-Old behind Bars
July 21, 2011
Teen in Naples Drunk Driving Accident
May 12, 2011