People might assume that a vehicle legally owned by a multi-million dollar corporation is adequately insured. But when it comes to rental cars, they may find themselves disappointed.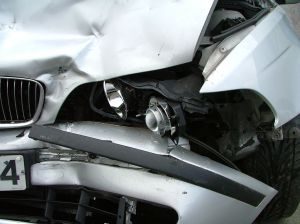 Approximately 1 in 4 drivers in Florida has no insurance, despite law that requires it. Florida's vicarious liability laws consider motor vehicles to be a dangerous instrumentality, which means vehicle owners (if different from the driver) can be held responsible for injuries caused – even if the owner wasn't directly negligent. It used to be that rental car companies were included. However, the 2005 passage of a federal law known as the Graves Amendment eliminated this avenue of financial recovery. The Graves Amendment, codified in 49 U.S.C. 30106, preempts and abolishes any state statute or common law precedent that held rental or leasing agencies vicariously liable for the negligent actions of their drivers – except when the owner was negligent or engaged in criminal wrongdoing.
When drivers rent a vehicle, he or she is given the option to purchase insurance through the rental car company. However, they aren't required to do so and many don't. Further, it's not unheard of for rental car companies to rent vehicles to drivers with no insurance. But that effectively leaves the vehicle with no insurance in the event of a crash. So what's the best way to protect yourself? Uninsured/ underinsured motorist coverage. Yet even then, as the recent case of Martin v. Powers shows, injured plaintiffs may still find themselves in for a fight. 
According to court records, plaintiff owned a bar in Tennessee and defendant showed up, allegedly drunk, seeking more drinks. Plaintiff refused to serve him any more alcohol and asked him to leave. Defendant stormed out and plaintiff walked outside to watch plaintiff get into his rented Kia. Plaintiff was standing in the parking lot when defendant reportedly drove the rental car into plaintiff's knee, causing him to suffer injuries and medical expenses.
Plaintiff had his own uninsured/ underinsured motorist (UM/UIM) policy that allowed for up to $250,000 in compensation per person and up to $500,000 per accident. Defendant also had liability insurance, though it was only for $25,000 and the insurer refused to pay that amount, arguing the "accident" had been intentional and thus wasn't covered. The rental car company also denied liability, insisting via the Graves Amendment, it wasn't responsible for driver's negligence/ criminal wrongdoing. When plaintiff presented this information to his own auto insurer, that company too denied liability, arguing the vehicle that struck him wasn't "uninsured" for purposes of the policy.
Plaintiff filed a personal injury lawsuit against the driver, the driver's insurance company, the rental car company and his own insurance company. The claim against the at-fault driver's insurer was dismissed. The claim against the rental car company was dismissed. And later, the claim for UM damages against plaintiff's own insurer was dismissed.
Appealing that last decision, plaintiff argued the rental vehicle was not an insured vehicle, as defined by his own policy. The Tennessee Supreme Court agreed. Insurance is all about the assumption of risk. Here, the rental car company did not assume the risk of negligent driving by its customers. Similarly, the driver's own insurance company didn't assume the risk of him intentionally hitting people with a car. Therefore, this vehicle was technically "uninsured," and plaintiff could pursue UM/UIM benefits from his own insurance company.
Call Associates and Bruce L. Scheiner, Attorneys for the Injured, at 1-800-646-1210.
Additional Resources:
Martin v. Powers, Oct. 24, 2016, Tennessee Supreme Court
More Blog Entries:
The (Unintended?) Consequences of Worley v. Central Florida Young Men's Christian Association, Inc., 163 So. 3d 1240 (Fla. 5th DCA 2015), Nov. 1, 2016, Fort Myers Injury Lawyer Blog