A woman allegedly slipped, fell and was seriously injured while shopping at the Sawgrass Mills Mall in South Florida. To recover damages for her injuries, she filed a lawsuit against mall services and ownership.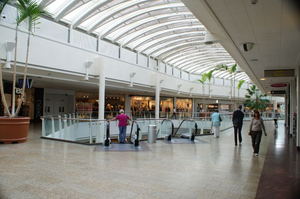 During the discovery phase of litigation, plaintiff sought certain documents from defendants pertaining to similar prior instances at that location. While trial court granted the request, Florida's Fourth District Court of Appeal reversed in Millard Mall Services, Inc. v. Bolda, agreeing with defendants that the information was protected under the work product privilege.
Specifically, plaintiff sought production of:
–All records, incident reports or other written memorandum regarding other substantially similar acts and/or occurrences on defendant's premises regarding slip-and-fall accidents over the three years prior;
–All documents regarding maintenance and cleaning the site during the month in which the incident occurred;
–All documents pertaining to the maintenance and cleaning of the site by an outside person/company/organization during that year.

Defendants objected to production of these documents, stating the quarterly safety reports were non-discoverable because they included records that were created in preparation for litigation, meaning they were shielded under work product privilege.
Fort Myers fall injury lawyers know that work product privilege is a doctrine holding that any material collected or prepared in anticipation of a lawsuit is protected from requests for production by the opposing side. The only way to overcome such an assertion is by proving relevant facts are only obtainable through production of those records during discovery. Further, it must be shown the information contained therein is indispensable in proving or disproving certain central claims. In other words, it must be shown the party seeking production of those records would bear an undue hardship if the court issued a denial of the request for production.
The doctrine is broader than the attorney-client privilege in that it is not limited to materials produced by one's lawyer. It could have been created by anyone, but it has to have been created with the realistic expectation a lawsuit might be filed.
The general idea is that one party shouldn't be allowed to prepare his case using the investigative work product of the opposing side where the same or similar information is available through other ordinary means. In some cases, a report that's prepared routinely can be considered work product, even if used for other purposes too.
In Bolda, plaintiff argued she would be unable to obtain substantially equivalent material without undue hardship.
However, appellate court ruled plaintiff could have obtained this information – and in some cases already had obtained this information – through other sources during the discovery process. The mere fact these records might yield other relevant information is not reason enough to allow for an exception to work product privilege, the court ruled.
Because plaintiffs can't expect these sorts of records to simply be handed over, it's imperative to trust an experienced legal team that knows how to best obtain all pertinent and helpful information.
Call Associates and Bruce L. Scheiner, Attorneys for the Injured, at 1-800-646-1210.
Additional Resources:
Millard Mall Services, Inc. v. Bolda, Feb. 11, 2015, Florida's Fourth District Court of Appeal
More Blog Entries:
"Daredevil Motorcyclists" Not the Norm in South Florida, Feb. 1, 2015, Lee County Premises Liability Lawyer Blog