The number of roadway fatalities in Lee County is thankfully slowing down (in recent weeks), but we're still seeing more fatalities recorded so far this year than last year. According to The News-Press, there were 10 people killed on Lee County roadways in the month of March. Already in April, we've seen one fatality. That brings our 2013 total to 34 traffic fatalities. There were 12 fatalities in January and 11 in February.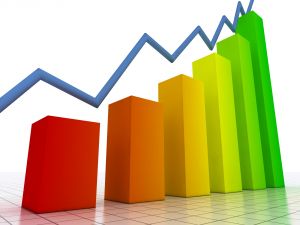 At this same time last year, Lee County saw 25 fatalities. In 2012, there were less than 70 traffic fatalities recorded here. Collier County isn't much better off as it's seen 11 fatalities already, compared to 12 during the same period last year. In 2012, Collier County saw 33 traffic fatalities.
Our Fort Myers car accident lawyers understand that Lee County was last ranked as the fifth most dangerous county in the state for traffic fatalities. We ranked behind Dade, Palm Beach County, Hillsborough County and Broward County.
Jay Anderson of Stay Alive Just Drive says that the number of these fatal accidents is starting to slow down, but we're still on pace to pass the 2012 total of fatalities.
"We are only four months in, and we have half the fatalities we had all of last year," said Anderson.
Some of the top factors in these fatal accidents include distracted driving, speed and drunk diving. They're not accidents, they're caused by the irresponsible drivers.
Darla Letourneau of BikeWalkLee coalition says that she's concerned for the safety of cyclists. These factors are playing a huge role in the danger of bicycle accidents in Southwest Florida. Too many bicyclists are getting hit, injured and killed because drivers just aren't paying attention behind the wheel. Our area was seeing a decrease in the number of these kinds of accidents in recent years, but that is no longer. In just January and February, we've already seen 3 bicyclist fatalities and close to 10 pedestrian fatalities. And most of these accidents are the fault of the driver.
Officials with the Florida Department of Transportation (FDOT) don't keep traffic flow statistics for each month so it's hard to tell if it's the tourist traffic that's contributing to these accidents or if it's just the dangerous driving habits of too many motorists on the road.
Yes, we see accidents on congested roadways, but we also see them on roadways hardly traveled. We see multiple-car accidents and we see single-car accidents. Safe roadways start with you. Before it gets worse, we're asking drivers to take matter into their own hands and to make the changes to help protect everyone out there. Put the phones done, stay sober and pay attention. Those are three elements that can wind up saving a lot of lives.

Call Associates and Bruce L. Scheiner, Attorneys for the Injured, if you or someone you love has been injured in a car accident. Call today for a free and confidential consultation to discuss your rights. 1-800-283-2900.

More Blog Entries:
BAC Content and South Florida Drunk Driving Accidents, Florida Injury lawyer Blog, April 11, 2013
Florida Drivers in Support of Text Message Ban, Survey Says, Florida Injury lawyer Blog, April 17, 2013