Two companion bills have been rapidly advancing in the Florida state legislature that would make it tougher for nursing home abuse victims to get adequate compensation for their suffering.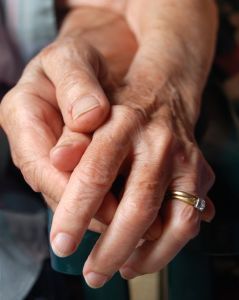 Our Fort Myers nursing home abuse lawyers know that while the Senate measure has been stripped of some of the most troubling language, both actions still pose a significant threat to the rights of nursing home residents and loved ones throughout the state.
Sponsors of the bills, SB 1384 and HB 869 expressly say that the intent is to make it more difficult to bring claims against nursing home care providers and tougher to win damages, even against those whose egregious actions result in significant suffering, injury or even death.
Originally, the Senate bill would have made it impossible for victims to sue the parent company of a nursing home, though that language was later stricken amid significant outcry.
Both proposals would require nursing home abuse claimants to endure a pre-trial evidentiary hearing before a judge, at which time they would have to proffer all evidence as the basis upon which they hope to seek punitive damages.
Punitive damages are those levied against a nursing home or corporation as punishment, as opposed to strictly compensation. As it stands already, 50 percent of all punitive damages in nursing home abuse and neglect cases are funneled into a state trust – meaning victims never see half of it anyway.
The judge at the pre-trial hearing would then determine whether the plaintiff had grounds upon which to seek punitive damages.
The way it works now is that there is already a pretrial hearing at which evidence is presented. However, the judge is not tasked with weighing the validity of those claims at that time. That is a choice that is later left to the jury – which is how it should be.
What these lawmakers are trying to do is make it that much more difficult for those who have been harmed to seek justice.
We find these measures appalling – and we're not alone. The AARP recently issued a strongly-worded statement, urging legislators to discard the bill.
A spokeswoman for the Florida Alliance for Retired Americans called the bill an extreme offense to Florida's elderly.
And the daughter of a woman who was brutally raped in a nursing home by a fellow resident testified before the Senate subcommittee that the process for winning a claim is already difficult enough. In fact, her family had been awarded $750,000 for the nursing home's lack of oversight. However, that amount was never paid.
Despite her testimony, the Senate Bill passed and has one more stop, the Rules Committee, before it hits the Senate floor. Meanwhile, HB 869 is in the Health Innovation Subcommittee.
We would urge every Floridian who might be affected by this to write to your state senator or representative to voice your opposition to these measures.

Call Associates and Bruce L. Scheiner, Attorneys for the Injured, for a free and confidential consultation to discuss your rights. 1-888-579-8699.
Additional Resources:
SB 1384, Florida Senate – 2013, Sponsored By Senator Galvano
HB 869, Florida House 2013, Sponsored By Representative Hager
More Blog Entries:
Elderly Deaths From Bedrails Subject of Federal Review, Jan. 23, 2013, Fort Myers Nursing Home Abuse Lawyer Blog