Officials celebrated National Fire Prevention Week last week and continue to spread the word about the dangers of household fires this autumn.
Officials with the U.S. Fire Administration (USFA) and with the U.S. Consumer Product Safety Commission (CPSC) have come forward with new statistics showing just how common fires are in Americans' homes. Officials with the USFA and the CPSC are urging residents throughout the country to take a look at their fire alarms and to install new ones where needed. It's also important that your family has an escape plan should a fire happen in your home. It's equally important to make sure that your family practices this escape plan at least once a month.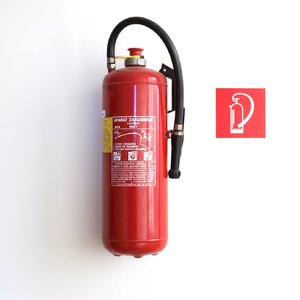 Perhaps we are safer here in Florida than in many northern states, where kerosene and electric heaters will drastically increase the risks with the onset of winter. But Floridians still face risks from fireplaces, candles, holiday lights and other seasonal heat sources. Landlords, in particular, must ensure the safety of residents. Sprinklers, marked exits and other building and fire code requirements must be strictly adhered to for the safety of residents and invited guests.
According to the National Safety Council (NSC), there were more than 3,000 people killed in unintentional fire-, flame- and smoke-related accidents in the U.S. in 2010. Every year, there are close to 400,000 unintentional resident fires in the country. Another 13,000 people are injured in these accidents. They're expensive, too! They cost the country close to $10 billion in property damage annually.
Our Fort Myers injury attorneys understand that most fires that happen in homes are often caused by cooking equipment. As a matter of fact, about 147,500 (of 40 percent) of residential fires that happen every year are the result of a cooking incident. Another top cause of these kinds of fires, injuries and fatalities are the result of home cooling and heating equipment. As the cooler weather draws near, Floridians will be pulling out those space heaters and will be raising the temps on their thermostats. These incidents account for more than 200 fatalities each and every year. Portable heaters specifically, account for about 100 of these fatalities.
"Six people die every day in home fires," said Inez Tenenbaum, Chairman with the CPSC.
The early warning that a smoke alarm can offer to residents can mean the difference between life and death. The truth of the matter is that every second counts!
With your home's fire alarms, it's a good idea to make sure that they're interconnected. What this does is allows the fire alarms to talk to one another. If there's a fire in one part of your home, all of the alarms will go off and will help to get your family out faster!
Residents are urged to never leave the kitchen while cooking and to always pay attention. You should also have a professional come and inspect your cooling and heating units once a year. You also want to be extra careful when smoking cigarettes or cigars in/around your home. It's also a good idea to keep lighters and matches away from children!
To help to keep your family safe, you want to make sure that every bedroom and every floor in your home has a working fire alarm. Make a fire escape plan and practice it regularly! Keeping fire extinguishers in your home can save the day in the event of an emergency.

If you've been injured, call Associates and Bruce L. Scheiner, Attorneys for the Injured, for a free and confidential consultation to discuss your case. 1-800-283-2900.

More Blog Entries:
Elderly Residents & High Risks for Fall Injuries, Florida Injury Lawyer Blog, October 10, 2012
Backyard Trampolines & Defective Product Injuries in Southwest Florida, Florida Injury Lawyer Blog, October 2, 2012