You might have a new license plate on your vehicle soon as authorities look to make plates easier to read for law enforcement, red light cameras and toll booth workers.
It's not going to cost you anything either, according to The Ledger. As a matter of fact, the new plates are expected to save the state some money in the long run, according to officials.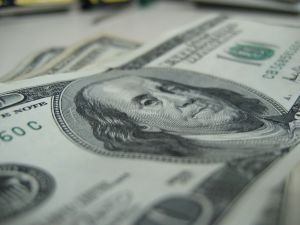 The new license plates are being pressed by Florida's Governor Rick Scott. He says that the savings that we'll make with the new plates will help to put money back in our schools. But the cost to get drivers their new plates is $30 million.
In the long run, officers will have an easier time seeing these plates on cameras and will be able to ticket drivers easier. As it stands now, only about one out of every six drivers who pass through a toll booth without paying are ever cited because the plates are declared "unreadable." These drivers are costing taxpayers in the state of Florida about $7 million each and every year.
Our Cape Coral car accident attorneys understand that toll booths and toll evaders are a big concern for us here in the Cape. Visitors to the city are required to pay that $2 toll to help us to pay for the bridge and to help to keep our roadways safe. We can't afford drivers sneaking through without paying. Officials are having too hard of a time determining "Q" from "O" and "8" from "B" and so on.
So what's the new tag going to look like? Officials are reporting that the plates is going to be completely flat and it's going to have seven black, bold letters/numbers on top of a white background. We're not going to have the name of our county on the plates either. They're only going to say "Sunshine State" and "In God We Trust."
The new plates would be phased in over a two-year period, but this is only is Governor Scott and the Cabinet approve it.
Julie Jones with the Florida Department of Highway Safety and Motor Vehicles (DHSMV) says that these new license plates aren't going to cost drivers a thing. Not everyone's buying it though, saying that it's going to come out of someone's pocket.
Transportation officials add that these new license plates are going to help the state's red-light cameras in addition to the expected expansion of toll roads in the area that rely on video camera technology to nab cheating drivers.
Officials are expected to vote on it toward the end of October.

If you or a family member has been injured, call Associates and Bruce L. Scheiner, Attorneys for the Injured, for a free and confidential consultation to discuss your case. 1-800-283-2900.
More Blog Entries:
Parents Shaping Teen Driver Habits through Example, Florida Injury Lawyers Blog, October 9, 2012
Elderly Drivers, Medications and Risks for Car Accidents, Florida Injury Lawyers Blog, October 8, 2012