As the holidays approach, the demand for new toys will be high, both in stores and online. Buyers must be cautious when purchasing items to make sure they are following the manufacturer's age recommendations and that they stay tuned to any reports of injuries or news of a potential toy recall.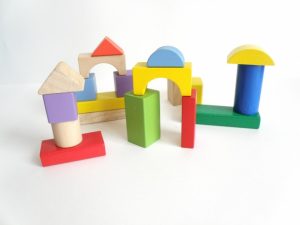 The U.S. Consumer Product Safety Commission (CPSC) recently issued its annual Toy-Related Deaths and Injuries report for 2016, revealing that last year, there were a total of 240,000 emergency department trips spurred by dangerous or defective toys. That doesn't represent a significant statistical trend
While not every toy-related injury is cause for a personal injury lawsuit, if plaintiff can show the product was unreasonably dangerous or defectively designed or defectively manufactured, there may be grounds for legal action. Serious injuries can occur when toys are made cheaply, with toxic materials or sold with inadequate warnings. Defendants in these cases can include anyone in the chain of distribution – from the product designer to its manufacturer to its distributor.
The CPSC report indicated that while not all fatality data is in, there were at least seven toy-related deaths in calendar year 2016 – all of those being under the age of 12. Riding toy injuries accounted for 43 percent of those deaths (all of those involving a motor vehicle). Other toys involved in fatal injuries included:
Rubber balls;
Balloons/ balloons with strings;
Toys with small parts that obstruct the airway.
Of the hundreds of thousands of child injuries that were treated by hospital emergency departments, almost 40 percent had injuries that were described as lacerations, contusions or abrasions. Further, about 45 percent of them were to the head and face area – the most commonly-affected area of the body.
The one bit of good news is that there was a marked decrease in the previously upward trend of non-motorized scooter injuries, which had been a top concern in years past. Whereas non-motorized scooters accounted for 28 percent of all child injuries in calendar year 2012, they accounted for 23 percent in 2016. Still, they remain a significant source of child injury that cannot be overlooked.
The CPSC reports that it works closely with agents at the U.S. Customs and Border Protection to ensure prevention of the import of dangerous toys from entering the U.S. In fiscal year 2017 (which ended in October), more than 745,000 toys were seized at ports for allegedly violating toy safety standards. Of those, approximately 360,000 were toys with lead. The good news is those toys never made it to store shelves in the U.S. The bad news is, far too many unsafe products still slip through the cracks.
Our Fort Myers child injury lawyers are committed to holding manufacturers accountable. Injury claims in these cases are based on a legal theory known as product liability. It alleges the toy was defectively designed or built, and we help you argue that but for the negligent design and/ or manufacture of the toy, your child would not have been injured.
We also must show your child suffered compensable damages. If your child ended up in the emergency room, you likely have medical bills and other expenses, for which you may deserve compensation.
Call Associates and Bruce L. Scheiner, Attorneys for the Injured, at 1-800-646-1210.
Additional Resources:
Toy-Related Deaths and Injuries Calendar Year 2016, CPSC
More Blog Entries:
Court Allows Evidence of Impairment in Pedestrian Accident Case, Oct. 12, 2017, Fort Myers Toy Injury Lawyer Blog