Here's come the peak of the spring travel season. And right behind that we've got the summer travel season. During both of those times, consumers from around the country, including locals, will be looking to busing companies to find a safe, convenient and inexpensive way to get to and from their vacation destination.
Now, there's a new app that's going to help consumers to pick the safest busing company to travel with. It's the SaferBus app and it was recently released by the Federal Motor Carrier Safety Administration (FMCSA).
It's helping bus riders to get an inside look at the safety ratings and other important information regarding potential bus companies. This app can also help to keep consumers away from a potentially fatal bus accident in Fort Myers or elsewhere.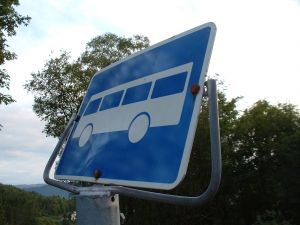 "This new app gives Americans the information they need to make smart safety decisions when they book their next bus trip," said U.S. Transportation Secretary Ray LaHood.
Our Fort Myers injury lawyers understand that college students, families, snowbirds, tour groups, church groups and many others are using busing companies to get to and from their vacation destinations. As we all know, a majority of those vacation spots are right here in Southwest Florida. Even local residents take these buses to visit friends and family members in various parts of Florida. All bus riders are urged to check out this information before booking a trip.
The SaferBus app was designed for iPads and iPhones. Owners can access the app for free in the Apple iTunes App Store. If you don't have one of these devices, don't worry! You can also get to this information by visiting the FMCSA's webpage "Look Before You Book".
Through all of this information, consumers will have access to about 6,000 interstate commercial passenger carriers throughout the United States. These carriers include tour bus companies, school buses and privately operated motorcoach.
Anne S. Ferro with the FMCSA says that this is the easiest and most convenient way to get this information to consumers. She says that you can access virtually any busing company and its safety information through the click of a button, and it's all in the palm of your hand. She hopes that this new app will help to raise awareness about the importance of safe travel and will help to provide companies with an easy way to highlight their positive safety records.
Experts also believe that this information is more beneficial than ever as more and more Americans turn to motorcoaches to get to where they need to go. There were over 700 million motorcoach passenger trips taken in the U.S. in 2009, according to American Bus Association.
Included in the safety info is information regarding the company and instances of fatigued driving, unsafe driving, controlled substances and alcohol use, driver fitness and vehicle maintenance.
If you're planning a trip any time soon, you're urged to check out this information. Choosing a safe busing company should be job one.

Associates and Bruce L. Scheiner, Attorneys for the Injured, is a law firm that's dedicated to helping those who have been the victims of a bus accident in Fort Myers, Bonita Springs, Naples, Cape Coral and elsewhere in South Florida. Call us today to schedule a free and confidential consultation to discuss your rights. 1-800-283-2900.

More Blog Entries:
New HOS Rule to Reduce Risks of Trucking Accidents in Fort Myers and Elsewhere, Florida Injury Lawyer Blog, March 29, 2012
Victims of Drunk Driving Car Accidents in Bonita Springs and Elsewhere Assisted by MADD and VOCA Funds, Florida Injury Lawyer Blog, March 27, 2012