A high-tech device being tested by a defense contractor in Massachusetts has the potential to virtually eliminate drunk driving accidents in Fort Myers and throughout the nation.
It is a revolutionary possibility and one that our Fort Myers accident attorneys hope will ultimately bring an end to the senseless tragedies too often caused by drunk drivers.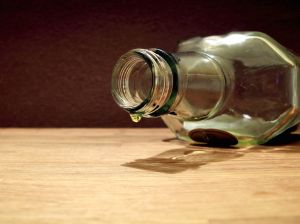 The Boston Globe reports the technology would test the blood-alcohol level of a driver with the push of a button, and prevent cars from starting if alcohol is detected. If made standard equipment in all new vehicles, the federal government estimates as many as 9,000 of the nation's 11,000 drunk driving deaths could be prevented each year. Only the 15,000 lives saved by seat belts could claim a bigger impact on traffic safety.
A more rudimentary technology is already in use today in the form of ignition interlock devices, which can be required of those convicted of drunk driving. The machines require a breath test before permitting a car to start.
The new technology is being developed with the assistance of the National Highway Traffic Safety Administration as part of a $10 million study. The disclosure comes after criticism of the government's recent traffic safety efforts and the revelation that 8 percent of motorists — or some 17 million Americans — admitted to driving drunk last year.
As we reported last week on our Florida Injury Lawyer Blog the insurance industry has pushed for such technology to be mandated in new automobiles and has criticized the U.S. Department of Transportation for not doing enough to force automakers to comply.
Mothers Against Drunk Driving said drunk driving fatalities have declined by 44 percent in the 30 years of the organization's existence. But the organization is renewing its fight through advocacy for such new technologies, as well as the use of ignition interlock devices, sobriety checkpoints and other enforcement efforts.
"We must continue our work to make American families safe from the dangers of drunk driving and underage drinking," said MADD President Laura Dean-Mooney. "Lives are at stake."

Associates and Bruce L. Scheiner, Attorneys for the Injured, are proud supporters of MADD and local law enforcement efforts to combat drunk drivers, including the Lee County Sheriff's Mobile Eyes campaign. Mobile Eyes provides $50 rewards for any 911 caller who acknowledges the campaign while reporting a drunk driver who is stopped and arrested for DUI.