Drivers in Cape Coral can expect to be involved in an accident about once a decade, according to a listing of safe driving cities published by Allstate Insurance –ranking the city 33rd among 200 cities with a population of over 100,000.
Fort Myers was not large enough to make the list. The insurance giant reported that Cape Coral car accidents were about 8 percent less likely to occur than the national average. We encourage motorists to be prepared; take a moment to read our tips about "What to do in the event of an accident." The aftermath of an accident can be a confusing time. By printing out these tips and putting them in your glove compartment, you will be assured of having the information when you need it.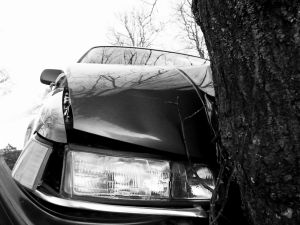 The safest city in America was Fort Collins, Colorado, where motorists went 14.5 years between crashes. Motorists in Washington, D.C. ranked dead last, with an accident every 5.1 years.
Nationwide, about 34,000 motorists are killed in accidents each year, according to the National Highway Traffic Safety Administration. Last year, 2,563 people lost their lives in Florida car accidents, making it the deadliest state in the nation after Texas and California.
"Human error is the biggest cause of accidents. It is vital for us to educate drivers across the country on the importance of being tolerant and attentive behind the wheel," said Allstate's Mike Roche.
Port St. Lucie was the safest city in Florida with a crash interval of 10.9 years. Hialeah was the most dangerous, with a motorist reporting an accident every 7.2 years on average. Jacksonville was the safest large city, while Miami was the most dangerous.
Other Florida Cities on the list are:
30) Port St. Lucie (8.4 percent less likely to crash than national average)
69) Jacksonville (.8 percent more likely to crash)
80) St. Petersburg (2.6 more likely to crash)
84) Tallahassee (3 percent more likely to crash)
(123) Fort Lauderdale (14 percent more likely to crash)
(145) Orlando (21.4 percent more likely to crash)
(147) Hollywood (23.1 percent more likely to crash)
(154) Tampa (26 percent more likely to crash)
(171) Miami (34.2 percent more likely to crash)
(180) Hialeah (29.3 percent more likely to crash)
Tips for avoiding an accident include:
-Minimize Distractions
-Be aware of road conditions
-Maintain a safe distance between cars
-Avoid road rage or aggressive driving tactics
-Properly maintain your vehicle