Officials with the Insurance Institute for Highway Safety (IIHS) have unveiled a new rating system to test how well these front crash prevention systems work. This new test has been designed to help car buyers determine which features they should consider when purchasing a vehicle, and also for car manufacturers to step up their safety game when designing and creating new vehicles.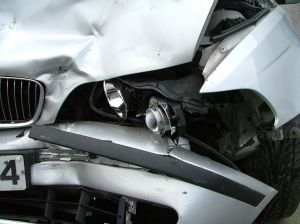 The new rating system comes as a result of recent research from the Highway Loss Data Institute (HLDI). That research indicated that automatic braking systems and forward collision warning are helping drivers avoid front-to-rear crashes. With each and every year, we're seeing newer and better crash avoidance systems to help keep motorists safe behind the wheel. We just need to make sure that these systems are working to their full potential.
Our Naples car accident attorneys understand that braking is one of the most important factors in avoiding an accident. In these tests, vehicles that received an advanced rating had an autobrake system that allowed them to avoid accidents or reduce speeds by at least 5 miles per hour in at least one out of two different driving tests. Vehicles can either receive a basic, advanced or superior rating. Vehicles were tested at both 12 and 25 miles per hour.

In these tests, there were six models that earned an advanced rating, including the 2014 Mazda 6 sedan, Lexus ES sedan, 2014 Jeep Grand Cherokee SUV, Audi A4 sedan and Q5 SUV and the 2014 Acura MDX SUV. The XC60 and the S60 were the only models tested that come with the standard autobrake — or the City Safety feature. This feature allows the system to brake to avoid a front-to-rear accident in specific low-speed situations — the vehicle takes action before warning the driver.
There were also 25 vehicles that earned basic rating. Another 36 don't have any kind of front crash prevention feature or didn't meet the IIHS or the National Highway Traffic Safety Administration (NHTSA) criteria.
Safety should be an important consideration for all new car buyers; choose one that is best in its class, fits your needs, is reliable and is safe.
Accident avoidance may be among the most important safety features. A vehicle's ability to help you avoid an accident is just as important as its ability to protect you in a crash. For every accident there are numerous near misses that statistics don't reflect. However, most of the cutting-edge safety features are available on luxury models before the technology makes its was into the rest of a manufacturer's fleet.
While automakers often promote high crash test scores in marketing materials for certain vehicles, the scores don't mean much unless you understand how they are calculated. If you are using this information to help you with a purchase decision, then understanding this data, whether the results are positive or negative, is especially important.
Call Associates and Bruce L. Scheiner, Attorneys for the Injured, for a free and confidential consultation to discuss your rights. 1-800-646-1210.
More Blog Entries:
Officials Continue Education Campaign: Text Messaging and Driving Illegal in Florida, Florida Injury Lawyer Blog, October 7, 2013
Are You at Risk of Causing an Aggressive Driving Accident in South Florida, Florida Injury Lawyer Blog, October 5, 2013