Florida's 5th District Court of Appeal scrapped a nursing home arbitration agreement because of an unenforceable damage cap contained therein – one that the court said went to the financial heart of the agreement.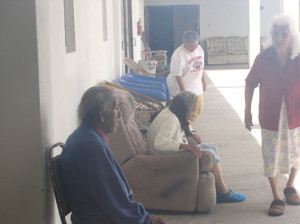 In Estate of Novosett v. Arc Villages, the court decided that because this part of the agreement was not enforceable, the entire agreement was unenforceable. That leaves plaintiff free to pursue remedy through the courts, as opposed to being forced to take the case before an arbitrator.
Still, justices asked the Florida Supreme Court to weigh in on whether arbitration could be compelled based on the severability clause of the contract. 
Although an increasing number of nursing home abuse plaintiffs are successfully fighting back against arbitration agreements, courts still often recognize them as valid.
Hiring an experienced Fort Myers injury lawyer to handle your nursing home injury or wrongful death lawsuit is imperative if you are trying to steer your case away from the arbitration process – and there are many reasons to do so.
It's true that arbitration may in some cases result in faster resolution, but it's generally not the resolution for which plaintiffs are hoping. Arbitrators often get steady work from nursing home organizations, and they tend to rule more often in their favor. Arbitrators are not bound to the law and don't have to follow legal precedent. Plus, even when they decide in plaintiff's favor, the damage awards tend to be far less.
Victims of nursing home abuse (and their families, in wrongful death cases) are entitled to have their case heard by a civil court. However, a signature on an arbitration agreement – usually thrust in front of the patient or family during the admissions process – can complicate a claim.
In the Novosett case, plaintiffs were surviving relatives of a deceased patient who died in the care of defendant nursing home. Defense sought to compel arbitration because of the existence of an arbitration agreement.
Trial court ruled that while the damage cap was against public policy and therefore void and unenforcreable, the agreement contains a severability clause – indicating even if one part of the agreement is not enforceable, the rest of it still is.
Plaintiff appealed, and the 5th DCA reversed. The court pointed to the existence of a limitation of liability provision, and noted the case law precedent set in the 2011 Florida Supreme Court decision in Gessa v. Manor Care of Fla. In that case, plaintiff was a resident of a nursing home whose daughter had signed admissions documents that included an arbitration agreement.
During her stay, plaintiff was injured and she filed a negligence lawsuit against the nursing home. Defense moved to compel arbitration and plaintiff countered the agreement was unconscionable and contrary to public policy because it limited liability to $250,000 and waived punitive damages.
Ultimately, the state supreme court ruled that the limitation of liability on that $250,000 cap on non-economic damages was not severable. Further, the court ruled that determination of whether arbitration is contrary to public policy is one to be made by the court – not the arbitrator.
Call Associates and Bruce L. Scheiner, Attorneys for the Injured, at 1-800-646-1210.
Additional Resources:
Estate of Novosett v. Arc Villages, March 11, 2016, Florida's Fourth District Court of Appeal
More Blog Entries:
Sean R. v. BMW of N. Am. – Product Liability for Birth Defect, March 5, 2016, Fort Myers Nursing Home Abuse Lawyer Blog