The Florida Supreme Court has agreed to consider whether the 4th District Court of Appeals made the right call in finding damage caps on personal injury verdicts stemming from medical malpractice unconstitutional.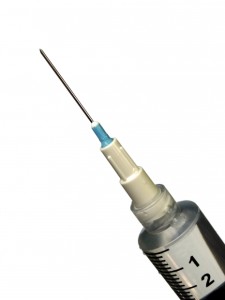 In the case of North Broward Hospital District v. Kalitan, defendant appeals finding that the $500,000 damage caps for medical malpractice injuries are unconstitutional. The appeals court based its ruling on the 2014 Florida Supreme Court decision in McCall v. U.S., which was a wrongful death lawsuit stemming from medical negligence.
In McCall, the Florida Supreme Court ruled that damage caps in wrongful death cases involving medical malpractice were arbitrary and violated plaintiffs' constitutional rights to equal protection. Further, the court pointed out the stated purpose of the legislators' action – a purported crisis with health care insurance premiums – was ill-founded. In fact, there is little evidence to suggest that imposing a cap on damages lowers health care insurance costs. 
But the court only applied that opinion to allegations of medical malpractice resulting in death. What about when the patient survives?
The 4th DCA ruled in Kalitan that the legal reasoning in McCall was applicable and plaintiff's full damages – including $4 million in non-economic damages for past and future pain and suffering – should be reinstated.
According to court records, the facts of the case began in 2007 when plaintiff underwent surgery on her wrist at defendant hospital for carpal tunnel syndrome. At some point during the operation, a nurse perforated plaintiff's esophagus with an intubation tube. However, the mistake wasn't caught.
Although patient complained of excruciating pain in her chest and back, she was sent home with painkillers after the surgery. A neighbor picked her up and dropped her off at home. That same neighbor returned the next day to check on her. She found her unresponsive and took her to a nearby emergency room. When doctors discovered and diagnosed the problem, she was rushed into emergency surgery to repair her esophagus.
She spent weeks in a drug-induced coma and had to undergo numerous intensive therapies in order to eat again and regain mobility. She continues to suffer pain, the loss of independence and depression and anxiety.
Plaintiff sued the hospital and other defendants, alleging medical negligence. The case went to trial and jurors awarded plaintiff $4.7 million, the majority of which was for non-economic damages.
However, the trial court capped the non-economic damages portion – $4 million – at $500,000, per state law.
Plaintiff argued on appeal that this was unconstitutional because it discriminated between classes of medical malpractice victims – those who suffered personal injury and those who suffered wrongful death.
Upon review, the 4th DCA affirmed in part and reversed in part. Relevant here is the order to reinstate the full non-economic damages to plaintiff on the grounds the damage caps are unconstitutional.
Now that the Florida Supreme Court has granted a review, a number of agencies have filed amicus briefs. Those include the state attorney general (on behalf of the state) and several organizations representing corporate health care interests.
Call Associates and Bruce L. Scheiner, Attorneys for the Injured, at 1-800-646-1210.
Additional Resources:
Supreme Court: Malpractice Damage Caps Argument Set, March 22, 2016, News Service of Florida
More Blog Entries:
PJ Scheiner Speaks at 2016 Anatomy of a Personal Injury Lawsuit Seminar, March 15, 2016, Fort Myers Medical Negligence Lawsuit Blog