The widow of a man who died in a fire while in the care of a county-owned nursing home in Philadelphia has filed a lawsuit alleging negligence by the facility and staffers. The man, who suffered from Parkinson's disease and numerous other ailments, was reportedly engulfed in flames after dropping his lit cigarette on his clothing.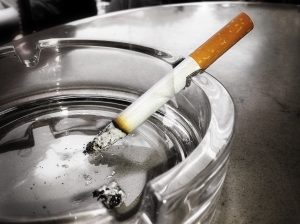 The nursing home negligence lawsuit alleges the facility violated federal nursing home regulations by allowing him to smoke unsupervised, despite the fact that he needed help with many basic tasks. He required assistance to eat, bathe, dress, brush his teeth and more. Yet somehow, he was entrusted to use an open flame without supervision, jeopardizing not only his safety but also that of other patients and staffers at the facility.
This is the kind of judgment lapse that families may want to be on alert for when going to visit loved ones in nursing homes this holiday season. It may seem like a simple oversight, but the fact is, it could quickly end in tragedy.
Although our Fort Myers nursing home abuse lawyers know that while many families want to spend more time throughout the year with their loved one, everyday life is hectic. During the holidays, many people have the opportunity to slow down a bit and connect with loved ones. It's worthwhile during this time to take a moment to reflect on the health and well-being of your loved one, which could be essential to ensuring that elder abuse and/ or neglect is not a concern.
Keep in mind: Nursing home residents, even the healthier ones, are a vulnerable population. While everything really could be just fine, it's important to recognize they may not be able to express to you if there is trouble. That's why it's imperative to take a closer look while you have more time to spend over the winter break.
Some of the warning flags you may want to watch out for include:
Is your loved one abnormally withdrawn emotionally? Grandma or grandpa is typically cheery, but seems quiet and reclusive or easily agitated?
Does he or she have bruising or other physical ailments that don't seem to have any clear or satisfactory explanation from staffers?
Has there been any major overhaul or alteration of his or her medication? Whats the explanation for that?
How is his or her hygiene? Are their basic needs being met in this regard?
Has there been any notable change in finances, such a sudden increase in gift-giving or unexplained loss in accounts?
Of course, thee situations don't necessarily mean that nursing home abuse or neglect is definitely occurring, but these are indicators of a possible problem.
In the Philadelphia case, plaintiff was reportedly smoking a cigarette on the balcony one morning in February when his clothing caught fire. The fire quickly spread. He died of his injuries about a month later. An investigation by the state's health department concluded the cigarette became ignited on a clothing protector made of paper and plastic decedent was still wearing from lunch.
Prior to that incident, according to court records, decedent had suffered burns on his fingers while smoking. Soon after that, he was designated as a "supervised smoker." Another report just a few months later, however, characterized him as an independent smoker.
His widow is seeking more than $150,000 in damages.
Call Associates and Bruce L. Scheiner, Attorneys for the Injured, at 1-800-646-1210.
Additional Resources:
Lawsuit filed against Delco nursing home for fire that killed smoker, Nov. 25, 2016, Staff Report, Philadelphia Voice
More Blog Entries:
Suing Nursing Homes for Abuse, Neglect Just Got Less Difficult, Nov. 8, 2016, Nursing Home Abuse Lawyer Blog