A recent nursing home negligence lawsuit out of Massachusetts underscores how important it is to promptly consult with an experienced personal injury attorney. Specifically, it's imperative that all claims be filed within the appropriate statute of limitations, which can vary depending on the type of claim, where the claim occurred and the identity of the defendant.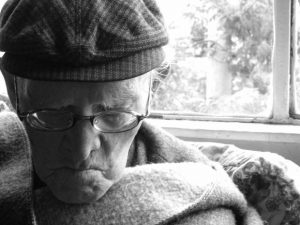 In a case of alleged nursing home negligence, plaintiff's claim for damages due to wrongful death failed after claimant reportedly missed an important statute of limitations deadline. The reason he missed it, according to court records, is that defendant nursing home in this case was operated by a branch of the federal government. As such, it was subject to certain statutory provisions that differed from state statutes. Specifically, the statute of limitations for wrongful death actions.
State law in Massachusetts requires all wrongful death actions be brought within three years of when the cause of action arises, meaning either when the death occurs or when its cause (in this case, nursing home negligence) becomes known or was knowable. Meanwhile, federal tort law (like Florida law) requires all wrongful death actions be filed within two years of when the cause of action accrues.
As the U.S. Court of Appeals for the First Circuit wrote in its opinion that it was "unfortunate" when a claim of potential importance is lost due to a missed deadline – in this case, one that was missed by a few months. However, the court stated, such was the "necessary result" when a statute of limitations deadline is missed because otherwise, with no repose, claims could be filed long after the ability to recreate what happened had been greatly diminished.
According to court records, the case started with a nursing home fall. Plaintiff is the son of decedent. Just a week prior to decedent's death, decedent was living in Boston with his adult son, who was his primary caretaker. However, plaintiff needed to take a trip to Florida, and arranged for his father, who required constant care, to stay at a local nursing home for the duration of his trip.
His father was to stay at a local nursing home, operated by the federal government. Two days into his stay, the elderly man suffered a fall in a hallway. No staff members witnessed it, but it was caught on cameras.
The following day, he began showing "signs of distress" and was transported to the hospital. A nursing home staffer told plaintiff she "wasn't sure," but thought the elderly resident may have fallen.
Decedent died just three days later.
Within a month, a death certificate was issued reporting decedent died of a subdural hemorrhage as a result of a fall that was not witnessed at a nursing home.
Plaintiff the next month requested medical records, and received some, but not all records. The following month, in an unrelated dealing, he filed paperwork that listed as an asset a nursing home wrongful death claim. However, that claim wasn't formally filed until more than two years later, seeking $1.7 million in damages from the federal government.
District court granted summary judgment to government, deciding plaintiff had missed the federal statute of limitations.
The federal appeals court affirmed, noting plaintiff had not:
Presented any evidence that the entity was not a federal entity. Had he done so, he could have shown that state law was applicable, and thus he would have had enough time per the state's statute of limitations.
Proven that his cause of action didn't begin until seven months after his father's death because that was the point at which his newly-retained injury lawyer ascertained the exact name of the facility where the incident occurred.
Proven that the government fraudulently concealed information that would have informed him of the possible causes of his father's nursing home fall.
The court ruled the latest plausible point at which this cause of action could have accrued was when the death certificate was released, a month after decedent's death, indicating the cause of death was an unwitnessed fall.
The ruling underscores the importance of meeting with a wrongful death attorney right away who can swiftly identify the appropriate claims, potential defendants, proper venues and applicable statutes of limitations.
Call Associates and Bruce L. Scheiner, Attorneys for the Injured, at 1-800-646-1210.
Additional Resources:
Camerano v. United States, April 19, 2017, U.S. Court of Appeals for the First Circuit
More Blog Entries:
Lawsuit: Nursing Home Resident Died After Staff Misread Chart, April 22, 2017, Nursing Home Abuse Lawyer Blog