The federal Centers for Medicare & Medicaid Services (CMS) recently received a report from an organization called Public Justice addressing the problem of mandatory arbitration agreements for nursing home patients and residents of long-term care facilities.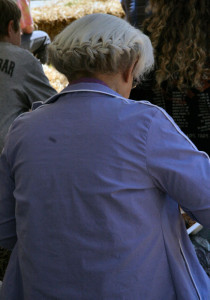 Arbitration agreements are contracts that an increasing number of nursing homes require new patients and/or their representatives to sign upon admission to the facility. These contracts bind the parties, in the event of a dispute regarding care (i.e., a personal injury or wrongful death lawsuit) to engage in arbitration, rather than civil litigation. The benefits to the process are numerous for the nursing homes, as the process tends to result in more favorable outcomes for them and proceedings are confidential. Plus, arbitrators aren't bound by decisions made by other courts or even other arbitrators. These clauses can also block class action lawsuits.
However, by forfeiting the right to civil litigation, potential claimants lose a number of important rights.
The recent report underscores what we have known for years: That pre-dispute arbitration clauses reduce the liability of nursing homes, which in turn reduces incentive to improve patient living conditions and safety, which results in decreased levels of care.
Our nursing home abuse lawyers in Fort Myers are well aware that there are often ample grounds on which to successfully challenge these agreements, but there is no guarantee. What the CMS under the Obama Administration is weighing is cutting off federal funding to nursing homes that use arbitration clauses in their contracts. This would be a major step toward restoring one of the nation's most vulnerable populations with basic constitutional rights. By allowing people to hold nursing homes accountable for abuse and neglect, they not only achieve justice for those directly affected, they can serve as a force for improvement and prevention.
The report begins by detailing the case of a woman suffering dementia who was admitted to a nursing home by her sister. The sister was presented with a stack of papers to sign, and was told her signature was required on all documents for admission. Included within this stack was an arbitration contract. Nobody explained to the sister that this was an optional contract. She was only told her ill sister would not receive care unless all the paperwork was signed.
Upon her admission, the patient suffered egregious neglect. She developed severe pressure ulcers that became infected. She developed sepsis and later died.
Her sister sued the nursing home, but in an all-too-familiar move, defendant nursing home sought enforcement of that arbitration agreement. This was despite the fact the sister had only the authority to make health care decisions for her sister – not waive her constitutional rights.
Stories like this are extremely common. A 2014 study by the Office of the Inspector General of the U.S. Department of Health and Human Services revealed one-third of all nursing home patients suffer harm as a result of their treatment.
Although nursing home claim that by reducing their liability, they can invest more dollars in patient care, the opposite has proven true. Studies have shown that for-profit facilities routinely provide low staffing levels, while at the same time offering their CEOs and executives substantial salaries and incentives.
Our experienced nursing home abuse lawyers are familiar with the tactics used by defense attorneys to ward off liability, and we know how to effectively counter them. While we are encouraged by the talk of reform, those decisions may be months or even years away. Call us today to learn more about how we can help.
Call Associates and Bruce L. Scheiner, Attorneys for the Injured, at 1-800-646-1210.
Additional Resources:
Public Justice Comments to Centers for Medicare & Medicaid Services on Proposed Rule Amending 42 CFR 483.70(n): Binding Arbitration Agreements Between Long-Term Care Facilities and Residents, Oct. 14, 2015, PublicJustice.net
More Blog Entries:
Carter v. Bullitt Host, LLC – Slip-and-Fall Liability and Open and Obvious Doctrine, Oct. 23, 2015, Fort Myers Injury Lawyer Blog