It was her 8-year-old nephew's birthday party, and he was thrilled to see her. The boy raced up excitedly to his aunt and tackled her, causing her to catch him as he jumped into her arms and she fell over. The result was a fracture of her left wrist.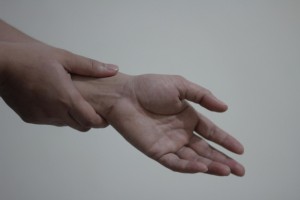 Now, four years later, she has been dubbed by some media outlets and commenters as the "worse aunt" after a jury rejected the claims made in her personal injury lawsuit against her nephew, now 12, whom she alleged was negligent in his exuberant greeting.
But there is reason to stop and reconsider. This case was almost certainly not about a beloved aunt trying to collect money from a minor or his father (the boy's mother, plaintiff's cousin, died last year). It was an attempt to collect compensation for medical bills from a homeowner's insurance policy. In Connecticut, as in most states, insurance companies can't be named as defendants in an initial cause of action. The reason is because courts have found it may prejudice jurors who may more readily find against a defendant who is known to have insurance and therefore the ability to pay.
In this case, according to media reports, the homeowners' insurance company offered plaintiff just $1 to settle her claim. She said she had no choice but to sue – and name her young nephew as the defendant.
In spite of this fact, her attorneys say, she was never trying to obtain money from her nephew or his family. Rather, she sought recompense for the $127,000 in medical expenses she had incurred as a result of the incident. She has undergone two surgeries, her attorneys say, and may need to undergo a third.
During trial, she testified she has had chronic pain since the incident, and has had trouble with even basic tasks. One of those that perhaps garnered the most snark was a statement that she had trouble holding a plate of hors d'oeuvres at a party. But perhaps what she was trying to convey was the weakness of her wrist. After all, hors d'oeurves trays aren't typically all that heavy.
She would later state she was reluctant to file the personal injury lawsuit against the boy, but had no choice. Her claim asserted the child was negligent, and a reasonable child should have known that kind of forceful greeting was likely to cause her harm.
That put the jury in a somewhat difficult position of ascertaining what is reasonable action for an 8-year-old. Ultimately, a six-member jury determined the boy was not liable.
The insurance company, which provided legal counsel for the boy during the proceedings, had no further comment.
While this plaintiff was widely vilified following the verdict, that largely has to do with the fact that many people don't understand the way these cases work. In fact, there have been countless instances where family members – sometimes even immediate family members -have had to file lawsuits against one another, simply to recover medical costs from the insurance company. And in the vast majority of these cases, the family members do remain close. There is an understanding that the action is not personal.
In fact, the parties in this case also remain close. The boy appeared with his aunt on a recent episode of the Today show, and she talked about how she'd recently taken him for an outing to choose his Halloween costume.
In another interview, she said the entire ordeal had been taken completely out-of-context. She said she was not looking to become wealthy. Rather, "I'm simply trying to pay off my medical bills."
Call Associates and Bruce L. Scheiner, Attorneys for the Injured, at 1-800-646-1210.
Additional Resources:
Attorneys: Law forced woman to sue nephew over medical bills, Oct. 14, 2015, The Chicago Tribune
More Blog Entries:
O'Connor v. George – Misrepresentation of Evidence in Crash Case, Oct. 8, 205, Fort Myers Injury Lawyer Blog