Each year, the Fourth of July serves as a holiday with some of the highest risks for alcohol-related car accidents in Fort Myers and elsewhere.
This year, law enforcement officers from around the state are working together and are increasing enforcement efforts as a part of the "Drive Sober or Get Pulled Over" campaign used to bust impaired drivers. These irresponsible drivers aren't only putting their own lives at risk, they're also threatening the lives of innocent motorists.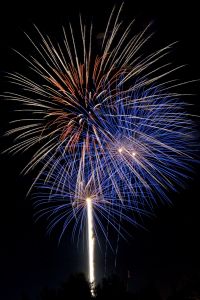 According to the National Highway Traffic Safety Administration (NHTSA), alcohol-related accidents cost the country nearly $40 billion a year. In just 2010, there were more than 10,000 people who were killed in these accidents.
That's right. Someone was killed in one of these completely preventable accidents every 51 minutes.
Our Fort Myers drunk driving accident lawyers understand that alcohol-related accidents account for nearly a third of all fatal accidents in the U.S. That number spikes during each Fourth of July. According to the NHTSA, there were nearly 400 people killed in car accidents during the Fourth of July holiday period in 2010. Nearly 40 percent of these fatalities were in accidents that involved at least one driver who was legally drunk, or had a blood alcohol concentration (BAC) of .08 or higher.
To help to reduce these numbers for the 2012 holiday, officers will be combing the roadways in search of irresponsible drivers. There will be an increase in the number of roving and saturation patrols, in sobriety checkpoints and in other enforcement methods.
Most times, Fourth of July celebrations kick off during the daylight hours but they last well into the night. For this reason, these kinds of accidents are most likely to happen during the evening hours. You're actually four times more likely to be involved in an alcohol-related crash during the night than during the day.
"The amount of alcohol that one can consume during a day-long party or celebration can drastically impair the motor skills needed to drive safely," said the NHTSA.
Those who will be drinking and driving are forewarned. Officers are on the lookout for you! There are no warnings either as officers will be practicing a zero-tolerance policy this year!

To Prevent a Drunk Driving Accident:
-Make sure that you have a sober ride home lined up before you start your celebrations.
-If you need, you can call a cab, call a sober family member or friend or you can use public transportation.
-If you see a drunk driver, report them to authorities immediately.
-If someone you know is about to drive drunk, take their keys away from them and help them to find a sober ride home.

Associates and Bruce L. Scheiner, Attorneys for the Injured, is a team of experienced attorneys who are dedicated to helping those who have been the victims of drunk driving car accidents in Fort Myers, Bonita Springs, Naples, Lehigh Acres, Cape Coral and elsewhere throughout Southwest Florida. Call us today to schedule your free consultation to talk over your case. 1-800-283-2900.
More Blog Entries:
Drunk Driving Accidents in Fort Myers a Summer Risk, Florida Injury Lawyer Blog, June 23, 2012
Victims of Drunk Driving Car Accidents in Bonita Springs and Elsewhere Assisted by MADD and VOCA Funds, Florida Injury Lawyer Blog, March 27, 2012