Kids are left in hot cars every day. Many times, they're accidentally left in cars by a parent. In other cases, daycare centers, babysitters and other caregivers have left children behind, with serious or fatal results.
More than 30 kids were killed when they were left inside a hot car and suffered heatstroke injuries in Fort Myers and elsewhere in 2010. Hundreds of others were seriously injured.
To help to bring light to these kinds of accidents and to help to prevent them in the future, the National Highway Traffic Safety Administration (NHTSA) is joining forces with Safe Kids Worldwide. These two organizations will be working together to put on a number of events throughout the month of July to highlight the dangers of heatstroke. Did you know that heatstroke is the number one cause of vehicle-related, non-crash fatalities for kids who are under the age of 14?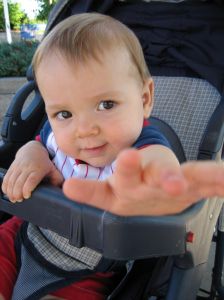 "We hope our campaign not only helps caregivers avoid accidentally harming a child but also clears up some of the misconceptions about the causes of child heatstroke in cars," said U.S. Department of Transportation (USDOT) Secretary, Ray LaHood.
Our Fort Myers injury attorneys understand that parents, guardians and other adults who transport children are the number one line of defense against these kinds of accidents. The recent announcement from the NHTSA is building on the already national campaign, "Where's baby? Look before you lock." While the number of fatalities resulting from these kinds of accidents has decreased over the last year, we're still seeing far too many of these preventable deaths.
Officials with both Safe Kids and with the NHTSA say that they hope that the campaign can help parents and caregivers to avoid accidentally harming a child. They also hope to help clear up some of the confusion and misconceptions about the causes of heatstroke in hot vehicles.
Kids are at some of the most serious risks for these kids of accidents here in Florida. We're continuously seeing temps in the low to mid 90s! The truth of the matter is that these kinds of accidents can even happen in the mid to low 80s, when a child's body can heat up to deadly temps only after just 10 minutes. Children who are under the age of 4 are at the highest risks for these kinds of incidents and injuries.
To reduce the risks of heatstroke-related injuries:
-Check your entire car before you lock it and walk away.
-You should NEVER leave your kid in a vehicle alone, regardless if the air is on and the windows are cracked.
-Leave something important in the backseat, like your cell phone, your wallet or your purse to help to force you to look in the backseat before getting out.
-If you see a child alone in a car, call your local authorities at 9-1-1 immediately. If a child is suffering from heat-related injuries, remove them from the car and cool them as quickly as possible.
-Do you have someone who looks after your kid? Tell them to get a hold of you immediately if they do not show up as they're expected.
-Make sure that your children know that cars are not areas to play.
-Store your family's car keys both out of sight and out of reach of small children.

Associates and Bruce L. Scheiner, Attorneys for the Injured, represents accident victims in personal injury and wrongful death claims throughout the South Florida area, including Fort Myers, Naples, Bonita Springs Cape Coral, Port Charlotte and Sebring. If you or someone you love has been injured in an accident in Fort Myers or in any of the nearby areas, call us today for a free and confidential appointment to discuss your rights. 1-800-283-2900.
case More Blog Entries:
Injuries to Children in Naples Likely with Florida Heat: Hyperthermia Risks
April 21, 2012
New Child Seat Website Hoping to Reduce Risks of Child Injury in Fort Myers, Nation
January 22, 2012