The average number of motorcycle accidents has increased steadily over the past 20 years.
According to Consumer Reports, the rate of injury for our older riders is on the rise, too. As a matter of fact, they're about three times more likely to be seriously injured, when compared to younger riders. This holds true even though our older riders typically get into fewer wrecks.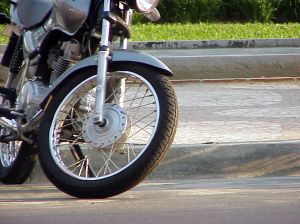 Riders between the ages of 20 and 39 were involved in more crashes from 2001 to 2008 than drivers 60 and older. Still, the older drivers were more likely to sustain serious injury from the accidents they were involved in. Specifically, there were more chest and head injuries among this age group and they were more likely to die because of those injuries. Older motorcyclists were also three times as likely to be admitted to a hospital after an accident than were those in their 20s and 30s.
Our Cape Coral motorcycle accident lawyers understand that motorcycling is an activity for all ages — and poses some serious threats to riders regardless of age or even experience. Recent studies illustrate that older riders are faced with physiological effects and aging characteristics, which contribute to their risks of being seriously injured in these kinds of accidents. According to the report published in Injury Prevention, "As the body ages, bone strength decreases, subcutaneous and visceral fat distribution may change…factors which may lead to more severe injuries after exposure to trauma."
These are all factors in a motorcyclist's risk for injuries.
Older motorcyclists face risks because of deteriorating vision, altered balance and even delayed reaction time. Pre-existing health conditions may also contribute to an accident or complicate recovery.
According to USA TODAY, hospitalization among older motorcyclists is three times more likely in the event of an accident, severe injury is about 2.5 times more likely among older motorcyclists. The most common type of injury resulting from these accidents was brain injury.
"We want to make sure that those who are riding are wearing the right protective equipment and are trained properly," said Tracy Jackson, a leader of the study.
This is especially important in the state of Florida, where we saw the third highest number of motorcyclist fatalities in the country in 2010, only following California and Texas, according to the National Highway Traffic Safety Administration (NHTSA).
Regardless of age, it's important that you're careful out there. The best way to protect yourself in the event of an unfortunate accident is to make sure that you're always wearing the proper safety equipment. Make sure you have long pants on, that you're wearing the proper shoes, the proper eye wear and of course a helmet.

If you or someone you love has been involved in a motorcycle accident, call Associates and Bruce L. Scheiner, Attorneys for the Injured, for a free and confidential consultation to discuss your rights. Call 1-800-283-2900.
More Blog Entries:
Transportation Officials Look to Tighten Motorcycle Regulations, Florida Injury Lawyer Blog, January 4, 2013
Motorcycle Accidents on the Rise in the Sunshine State, Florida Injury Lawyer Blog, December 11, 2012