Six children were recently injured in a Cape Coral traffic collision after their car left the road and struck a tree.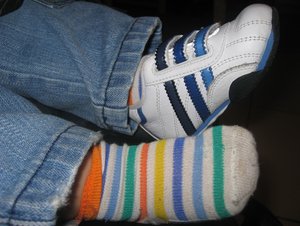 It happened just after 6:00 p.m. along Southwest 18th Street in Cape Coral. The woman was heading south on Nott Road traveling at 45 miles per hour with a posted speed limit of 25 miles per hour, according to authorities, when she veered off of the road and into a ditch. The vehicle sideswiped a tree and then drove head on into another tree. The driver sustained minor injuries and was taken to Lee Memorial Hospital. Three of the six children in the vehicle sustained life-threatening injuries. They were trauma-alerted to the hospital. The other three children in the vehicle were also taken to the hospital with injuries.
Our Cape Coral injury lawyers understand that children are the most vulnerable travelers on our roads. Their bodies aren't always able to sustain the impact of a collision as well as an adult. This is why it's critical to remember that every child is properly buckled into the correct car seat during each and every car ride.
The result from a blood test of the driver are currently pending in the investigation into the Cape Coral accident is ongoing.
"Typically, an investigation lasts about 60 days," said DCF spokeswoman Terri Durdaller.
According to the National Highway Traffic Safety Administration (NHTSA), car accidents are the number one cause of death for Americans under the age of 12. The best way to protect our children is to make sure they're properly seated and buckled.
There are so many car seat types and models. You want to make sure you've got the right one for you child. The right car seat or booster fits your child and your car, and is one you will use correctly every time you travel.
When choosing the proper seat for you child, you want to make sure that it's designed for their age, size and weight. You also want to be familiar with the manufacturer's instructions. Read the owner's manual for the vehicle too to make sure you're installing the seat correctly. To help to improve safety, you should keep your child in the car seat only as long as they fit. If they exceed the manufacturer's weight, height and age limits — it's time to get a new one. Lastly, you want to make sure that your child remains seated in the back seat through the age of 12. They're best protected in the event of an accident back there away from the airbags.

Associates and Bruce L. Scheiner, Attorneys for the Injured, have spent the last four decades fighting for the rights of accident victims. Call us for a free and confidential consultation to discuss your rights. 1-800-283-2900.

More Blog Entries:
Kids & Hot Cars and Your Risk for Injury in Southwest Florida, Florida Injury Lawyer Blog, August 25, 2012
Parents Can Reduce Risks of Child Passenger Injuries in Lee County, Florida Injury Lawyer Blog, September 23, 2011