Parasailing and personal watercraft rentals are in the news after the developers of the Margaritaville resort asked Fort Myers Beach officials to expand the number of available licenses.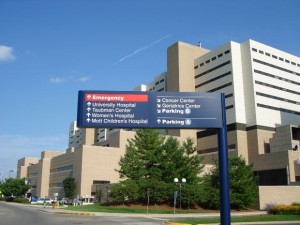 Opposition is coming from current operators of parasailing and personal watercraft rentals on the beach, citing increased competition and the potential for more safety issues. The town has limited the number of operators since 1995, following restrictions enacted by Lee County in the wake of a number of safety issues. Current operators are pushing to force the resort developers to purchase licenses from an existing operator, which the resort said would cost more than some real estate on the beach and would be cost prohibitive. One estimate put the cost of a license at more than $1 million.
The referenced Lee County Ordinances and Fort Myers Beach ordinances primarily aim to restrict areas in which rental craft and other personal watercraft can be operated along the shoreline, and to ensure such businesses are properly registered so that the county can collect business taxes. Ordinances also require both personal watercraft and parasailing businesses to carry liability insurance, although there is no mechanism in place to ensure compliance.The Fort Myers Beach Observer reports there were at least three personal watercraft fatalities on the beach last year.
Tourist Injuries on Fort Myers Beach
Our Fort Myers Beach injury lawyers have reported before on the serious risks involved with rental vehicles, from jet skis to motorcycles to scooters, as well as injuries involving parasailing and other activities geared toward tourists. Few regulations, an alcohol-fueled environment, and the care-free nature of vacationing beach goers puts the responsibility for safety squarely upon the shoulders of businesses who market such activities to tourists. Unfortunately, there are few regulations in place to confirm compliance. In most cases, serious safety deficiencies have only been uncovered in the wake of serious and fatal accidents.
Florida Statute requires parasailing operators to carry liability insurance, but provides no mechanism to ensure annual compliance, and otherwise limits regulations primarily to those all boat owners face, such as having a working radio and a sufficient number of life jackets. The only other requirements are for visibility of at least half a mile and no lightning within 7 miles. Even those regulations were not put into place until 2014, after several high-profile parasailing tragedies.
The National Transportation Safety Board has called existing regulations inadequate to protect the public, citing a lack of mandatory equipment inspections and permissible operation in many weather conditions that are unsafe. Still, about a third of the nation's more than 300 parasailing operators continue to do business along Florida's coastline.
Injuries to tourists are complex cases. Contacting an experienced personal injury law firm in the immediate aftermath of an incident is the best thing you can do to protect your rights. An independent investigation should be conducted as soon as possible, before an operator has the chance to take corrective action, such as repairing or replacing faulty equipment. In many cases, a victim is reluctant to seek legal help because he or she does not live in the area, does not want to return, and does not want to ruin a vacation. However, seeking professional help can bring peace of mind long after your vacation is over, and can help prevent unsafe operators from continuing to endanger the public.
If you or a loved one is injured, call Associates and Bruce L. Scheiner, Attorneys for the Injured, at 1-800-646-1210.