It's not just pizza delivery drivers anymore.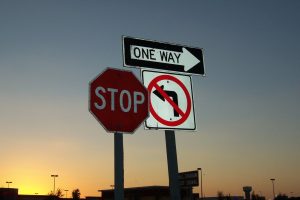 With an increasing number of options for private individuals to engage in driving for hire, it's important to understand the insurance implications, and to make sure you have the proper protection in place in the event of an accident.
The increasing popularity of services like DoorDash, GrubHub, Uber, and Lyft, provide many people with the opportunity to earn extra income. The flexible schedules are another perk of these types of app-based employment opportunities, which often allow drivers to make their own schedules. College students and young adults are among those most likely to take advantage of these opportunities. Unfortunately, these drivers, already the most likely to be involved in a serious traffic collision, are also among those most likely to have their claims scrutinized by insurance adjusters in the wake of a serious or fatal collision.
Because these drivers utilize company apps to accept fares and delivery orders, records are often readily available for use by insurance companies looking to prove a driver was engaged in driving for hire, which will result in denial of a claim unless a driver is paying for such coverage as part of a private insurance policy.
Those who drive for hire need to add RideShare insurance, or a commercial-driving rider, to their auto insurance policy. Only when your policy is updated in advance, and discloses that you are driving for hire, will you be properly protected in the event of a collision.
Even non-collision coverage, like theft, may not be in place if an incident occurs while you are driving for hire. Numerous cases of auto theft have been reported, as drivers often leave their vehicle running while making a delivery. There have even been reports of thieves making delivery orders with the intentions of stealing a vehicle. In most cases, insurance carriers have used the prohibition on driving for hire in the standard private vehicle auto insurance policy, to deny coverage of theft or other non-accident losses.
In cases where a collision does occur, involving an at-fault driver who does not have insurance, or does not have adequate insurance to cover victims' losses, a victim who is driving for hire may also face denial of coverage for a resulting uninsured or underinsured motorist claim. Our car accident attorneys in Fort Myers and Cape Coral have frequently reported such claims are a serious issue in Florida because the state's mandatory minimum insurance coverage of just $10,000 is the lowest in the nation.
Driver-for-Hire Injury Claims
Our car accident attorneys in Fort Myers and Cape Coral have posted before about these types of claims involving livery services, such as Uber of Lyft.
In some cases, a claim may be made against the company. For instance, Uber carries third-party liability insurance of $50,000 per person/$100,000 per accident, as well as $25,000 property damage, for accidents involving its drivers who are active and waiting for a ride request. That coverage increases to $1 million while en route to pick up a rider, or while a paid fare is aboard. Lyft provides similar liability coverage. The coverage for both companies only applies if your own insurance does not cover an incident.
DoorDash also provides liability insurance. But, as is the case with many of these companies, these policies aim to protect only the company from liability, and do not offer coverage to the driver, including the repair or replacement of the vehicle involved.
These make for complex personal injury claims and should always be handled by an experienced car accident attorney in Cape Coral or Fort Myers.
If you or a loved one is injured, call Associates and Bruce L. Scheiner, Attorneys for the Injured, at 1-800-646-1210.