The Journal of Adolescent Health released two new studies that illustrate again why teenage drivers are more likely to be involved in a car accident in Naples and elsewhere when other teens are present in the vehicle. According to Medical Press, a number of things are affected when teenage drivers have their friends in the vehicle, including the perception of risk on the roadway. The study concluded that parental oversight may be the most effective method to help reduce these risks.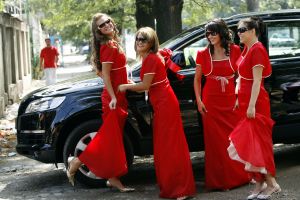 The study found that teenage drivers are more aware of the risks they face behind the wheel when their parents are involved in their driving skills. When parents enact driving rules, teenagers are less likely to engage in risky driving behavior. When teenage passengers are in the vehicle with these young drivers, their perceptions of risks fade and they often engage in aggressive or illegal driving behaviors. The study was led by exerts at the Children's Hospital of Philadelphia and at the Center for Injury Research and Prevention.
Our Naples car accident lawyers understand that teenagers are at higher risks for accidents than any other age group of drivers. Teens are four times more likely to be involved in an accident. Within the first study, researchers looked into the risks that teens took behind the wheel with and without parental monitoring. The study examined nearly 200 teens. It was concluded that teenage drivers who lacked parent involvement often engaged in more dangerous driving habits.
The second study looked at reports from more than 675 teenage drivers who were involved in serious accidents. This study revealed that in many of these accidents, drivers were distracted by other teen passengers. It also showed teens were more likely to perform illegal maneuvers or drive aggressively when another teen was in the vehicle. Teenage drivers were acting out more dangerous driving moves when teens were present in the car than when no one was in the vehicle.
"Distraction from peer passengers appears to play a prominent role for both male and female drivers," said Allison E. Curry, Ph.D., MPH, the lead author on this study.
It was concluded that boys were affected by passengers differently. When male teen drivers had other young passengers in the vehicle, they were more likely to drive aggressively and speed. When female teen drivers had other young passengers in the vehicle, they were more likely to look at the other passengers, to eat, make phone calls and text. Regardless, both were prone to be subject to serious accidents.
According to the Governors Highway Safety Administration, the state of Florida is one of the only states that doesn't regulate the number of passengers allowed in a vehicle with a driver before they get their full, unrestricted license. Through a comprehensive graduated driver's licensing (GDL) programs, teenage drivers are often limited on the number of young passengers they can have in the vehicle at once. Because Florida lacks one of these safe-driving laws, parents are asked to stay involved in their teen's learning process. Enforce safe driving rules within the household to help reduce their risks of an accident.

Associates and Bruce L. Scheiner, Attorneys for the Injured, is a law firm dedicated to helping those who have injured in teen car accidents in Fort Myers, Naples, Bonita Springs, Cape Coral and elsewhere through Southwest Florida. Call us today for a free and confidential consultation to discuss your case. 1-800-283-2900.

Additional Resources:
Peer passengers are bad news for teen drivers, by Valerie DeBenedette, Medical Press
More Blog Entries:
Pedestrian Accident in Fort Myers Critically Injures Teenager, Florida Injury Lawyer Blog, January 26, 2012