According to the Associated Press, the National Transportation Safety Board (NTSB) is investigating the recent chain-reaction collision that happened on I-75, just outside of Gainesville. This accident killed 10 people and sent 18 others to the hospital. The NTSB is contemplating whether it will formally join the investigation.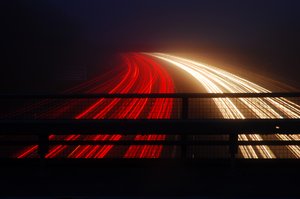 The accident happened because drivers said they couldn't see due to thick smoke that was drifting from a nearby brush fire. Fog and smoke are not limited to North Florida – they can be found throughout the state, particularly during the dry brush fire season. Car accidents in Sebring and elsewhere can result from these dangerous conditions, especially when a 62-acre brush fire is nearby.
Our Sebring car accident lawyers understand that the recent I-75 accidents happened in both the north and the southbound lanes. About 12 cars and six tractor-trailers were involved in the mess. Some vehicles caught fire. Right now, the Florida Highway Patrol (FHP) is conducting the investigation. Earlier in the day, the roadways were closed because of poor visibility. Officers later opened them, and then the second string of accidents happened.
The accidents happened at about 3:45 a.m. The heavy smoke along the roadway made it tough for even for emergency responders, who were arriving to assist victims.
The decision that the FHP made to reopen the highway after the first closure from smoke is being investigated. That investigation has been ordered by Governor Rick Scott.
"We came to the conclusion that the road was safe to travel and that is when we opened the road up," Highway patrol spokesperson Lt. Patrick Riordan
The recent car accidents near Gainesville don't mark the first time something like this has happened. Just four years ago, another serious accident was blamed on smoke and heavy fog. That accident killed four people and injured another 40 on I-4, in between Orlando and Tampa.
The State of Florida reports that your best bet is to just avoid fog and smoke along busy roadways like I-75. If you have to drive through it, the state warns that you should turn on your low-beam lights. High-beam lights only hinder your ability to see by reflecting your car's headlight off of the fog or smoke and back into your eyes. When you're driving through areas covered with dense smoke and fog, you want to slow it down. In these scenarios, you should always be ready to stop quickly. If you're driving through fog, use your windshield wipers.
If the smoke or the fog has gotten so thick that you're unable to see well enough to continue driving, pull over off of the roadway and turn on your emergency flashers. Make sure your car is completely off of the roadway.

If you, a friend or a family member has been injured or killed in a car accident in Sebring, Cape Coral, Naples or Fort Myers, contact Associates and Bruce L. Scheiner, Attorneys for the Injured, to schedule a free and confidential appointment to discuss you rights. Call 1-800-283-2900.
More Blog Entries:
New Electronic Road Signs in Lee County Concerning Residents about Money Wasted on Minimal Road Safety, Florida Injury Lawyer Blog, January 27, 2012