Law enforcement safety campaigns and media stories continue to draw attention to the severe risks faced by vulnerable road users this time of year, particularly bicyclists and pedestrians.
Operation Vision Zero was launched in Central Florida, according to Chanel 6 News in Orlando. More than a dozen law enforcement agencies are participating in the enforcement blitz through March 31. The effort aims to stop hundreds of motorists, bicyclists and pedestrians who violate traffic-safety laws.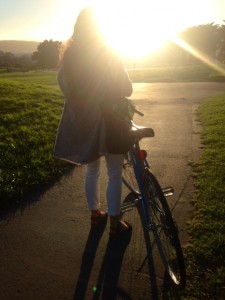 The effort follows a report by ABC Action News in Tampa, which highlighted the fact that Florida is one of just 5 states that account for half the nation's pedestrian deaths.
Our injury lawyers in Fort Myers began the year with several blogs highlighting the risks faced by such vulnerable road users, particularly as we near the height of the winter tourist season in Southwest Florida.
Southwest Florida Pedestrian Accident Risks
A new report by the Governors Highway Safety Association found 6,590 walkers were killed in traffic accidents last year in the United States. The number of walkers killed continues to increase at a rate of more than 5 percent a year. Increased risks are blamed on a number of factors, including the need for safer road crossings, unsafe driving behaviors, the increased presence of sport utility vehicles (SUVs) and the tremendous growth of smartphone use, which may distract either driver of pedestrian.
More than 700 of those deaths resulted from a fatal pedestrian accident in Florida, making Florida the second-deadliest state for walkers behind California. However, as our Fort Myers injury lawyers have pointed out, South Florida consistently ranks as the nation's deadliest location for walkers.
Pedestrian Injury Claims
First and foremost, motorists must do whatever possible to avoid causing a collision with a pedestrian. There is no such thing as a minor pedestrian accident. Even collisions that occur in parking lots or involve low speeds, typically result in very serious or fatal injuries to walkers.
Motorists should always yield the right of way. The few extra seconds is well worth avoiding the liability associated with striking a walker. Parking lots, intersections, school zones, and tourist areas are among the most common locations of injury.
These are complex cases from both a legal and medical standpoint. Conducting a thorough review of the accident and determining all responsible parties, as well as identifying associated insurance carriers, will be central to building a case for damages. So too will conducting a thorough review of all injuries, and identifying the likelihood of future medical complications or disabilities associated with a serious pedestrian accident. Determining the value of such claims, including compensation for lost wages, pain and suffering and other losses, is best done by a law firm with extensive experience in personal injury and wrongful death litigation.
If you or a loved one is injured, call Associates and Bruce L. Scheiner, Attorneys for the Injured, at 1-800-646-1210.