Summer is on the horizon, which means many families will have more free time to explore the outdoors, taking advantage of Florida's many parks, campgrounds and beaches.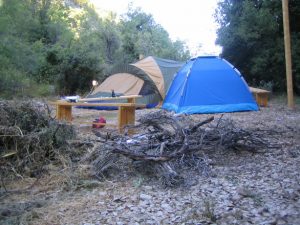 However, there is something important visitors – including locals and tourists – need to understand about the risk they are assuming when venturing onto these sites for recreation. Florida's recreational use statute, F.S. 375.251, limits liability of property owners who make public certain areas for recreational use without charging them. The purpose is to encourage those who own land, water and park areas to make those sites available to the public for outdoor recreation by limiting the owners' liability for persons injured on those sites.
Essentially, visitors to these sites can't make the presumption that any of these recreational areas are safe for any purpose. The property owner doesn't owe a duty of care to the people who go to that area, and he or she won't be liable or responsible for any injuries to people who visit the site. The only real exception to this is liability for deliberate, willful or malicious injury to persons on the property – and that is a difficult assertion to make. 
That said, courts are always evaluating and interpreting these statutes, and there have certainly been cases where individuals have recovered damages after suffering injury on a public park used recreationally. In some cases, valid claims may be filed against the property owner, though in other instances, these are third-party claims (i.e., product liability, negligent supervision, etc.).
One such exception was made in a case out of California, where a 12-year-old boy suffered massive and disabling injuries while vacationing at a campground with his family. According to court records, the incident occurred in the summer of 2012, when plaintiff and his family went camping in a county park. His mother paid a $50 fee to the county for the five-night rental of the campsite. Nearby the site they rented, there was an electrical line delivering electricity to nearby restrooms. That electrical line is owned and maintained by the local utility company. The company had the right to enter the park and inspect the lines and surrounding vegetation, and it did so regularly.
One day around 5 a.m., a 75-foot tall tree fell on the tent shared by plaintiff and his mother. The tree landed on the 12-year-old's head, and he suffered catastrophic injuries.
A lawsuit was filed on behalf of the child by his guardian ad litem, naming the electrical company, the county and others as defendants. Against the electrical company, he alleged negligence in failure to maintain electrical lines in safe condition, negligently inspecting and maintaining trees in proximity to the electrical lines, failure to warn plaintiff and his mother of the dangerous conditions posed by diseased and rotting trees adjacent to the electrical lines and the camp site.
Utility defendant moved for summary judgment, arguing it owed the boy no duty of care as a matter of law under the state's recreational use statute – even though the family paid a $50 entrance fee. The electric company argued that it retains immunity as a licensee of the campground being used for recreational use because the exception that would be made due to the mother's payment of a fee to the county would only extend to the electric company if the electric company received some portion of that $50 payment, which it did not.
The California Court of Appeal, First Appellate District, Division Two, disagreed with this interpretation, opening the door for plaintiff to pursue his injury lawsuit against the utility company.
If you have been injured while on vacation or while enjoying public parks or other facilities, it's important to speak to an attorney with experience on such matters to determine whether you have valid grounds to seek compensation.
Call Associates and Bruce L. Scheiner, Attorneys for the Injured, at 1-800-646-1210.
Additional Resources:
Pacific Gas and Electric Co. v. Superior Court, April 5, 2017, California Court of Appeal, First Appellate District, Division Two
More Blog Entries:
Report: Florida Motorcycle Accident Deaths Up 30 Percent, April 10, 2017, Child Injury Lawyer Blog