While traffic homicide investigators continue to piece together evidence from the wreckage following a recent fatal crash on Del Prado Boulevard in Cape Coral, they say one thing seems certain: Speed was a primary factor.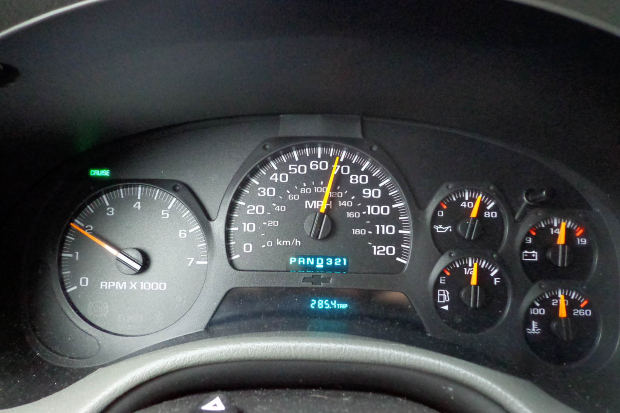 It seems both vehicles – a Toyota Corolla car and a GMC Envoy sport utility vehicle – were traveling the same direction at speeds of up to 80 miles-per-hour in a 45-mile-per-hour zone.
The Corolla was driven by a 17-year-old male. The Envoy was driven by an 18-year-old. The two vehicles were traveling side-by-side when they collided, sending the SUV careening across the median and into oncoming traffic, where it rolled several times. The SUV driver, of Cape Coral, was pronounced dead at the scene. His passenger, 20, sustained injuries. The 17-year-old driver of the other vehicle was reportedly not injured.

Authorities say neither drugs nor alcohol was a factor.
The National Safety Council reports speeding motor vehicles result in an average of 28 deaths every day in the U.S., ultimately claiming 10,220 lives annually. That is one-third of the total number of people who die in motor vehicle accidents.
Our Cape Coral accident lawyers know it's not just traveling at a pace in excess of the posted limit, but also traveling too fast for the current conditions.
Another example of this was the fatal crash in Alva that killed a 19-year-old on State Road 80. The teen was slowly tailing a forklift driven by a friend on the rural road when a commercial egg truck came up from behind, traveling at full speed. The driver failed to slow down in time to avoid a collision. At the last second, authorities report the truck driver swerved to avoid collision, but struck the 19-year-old's vehicle anyway, causing it to overturn.
A study released by the National Highway Traffic Safety Administration indicated approximately 40 percent of all fatal crashes in which speed was a factor occurred when at least one driver was negotiating a curve. That's compared to about 20 percent of non-speed-related crashes.
While alcohol was not indicated in any of the aforementioned cases, the agency also found speeding to be highly correlated to driver impairment, with about 41 percent of speeding drivers involved in fatal crashes also impaired.
Further, an annual Governors Highway Safety Report indicated while motor vehicle accidents are at an all-time low overall, that's mostly due to enhanced safety features implemented by vehicle manufacturers. Better driving habits aren't nearly as great of a factor as we might hope, with speed an aggressive driving remaining top concerns.
Call Associates and Bruce L. Scheiner, Attorneys for the Injured, at 1-800-646-1210.
Additional Resources:
Police say speed a factor in fatal Cape Coral crash on Del Prado, Dec. 30, 2014, By George Solis, NBC-2
More Blog Entries:
Wrong-Way Drivers Devastate Florida Families, Target of MADD Campaign, Dec. 29, 2014, Cape Coral Injury Lawyer Blog