If there was anything positive for Florida cyclists in the latest Governors Highway Safety Association report "Bicyclist Safety," it's that the Sunshine State is no longer No. 1 in cycling fatalities. That dubious distinction now goes to California.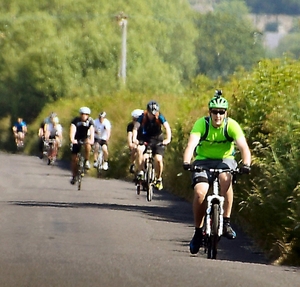 However, that state – with 28.8 million more people than Florida – had exactly three more bicycling deaths than Florida – 123 compared to 120. A year earlier, Florida logged 126 bicyclist death, while California tallied 115.
In total between 2010 and 2012, Florida counted 329 cycling deaths, while California reported 338. In looking at the rate of bicycle deaths (the percentage of bicycle deaths in relation to other traffic fatalities), Florida ranked highest at 5 percent. California's rate was 4.3 percent, Massachusetts 4.3 percent and New York 3.9 percent.

Nationally, there was a 16 percent increase in the number of cyclists killed in motor vehicle crashes in those three years. Compare this to the fact that overall, motor vehicle fatalities increased just 1 percent during the same time frame.
The situation in Florida is growing significantly worse. The agency reports during the two-year analysis period, Florida had a 37 percent increase in the number of bicyclist deaths – from 83 to 120. The News-Press reported last summer there had been 112 bicycle crash injuries in Lee County just in the first half of 2014. The previous year's total was 175.
Among some of the more recent bicyclist deaths reported in Southwest Florida:
— 60-year-old cyclist killed on Diplomat Parkway in September when struck by a speeding Chevrolet Corvette whose driver was traveling an estimated 100 mph.
–45-year-old Lehigh Acres man killed in November after he was struck by a hit-and-run driver while riding his bicycle home on 13th Street West.
— A 15-year-old bicyclist killed on Kismet Parkway after being struck by a speeding driver later cited for careless driving.
The GHSA report indicates Florida is among 22 states that reported an increase in bicyclist deaths. Of those, six states – Florida, California, New York, Texas, Michigan and Illinois – accounted for 54 percent of the national total.
Our Fort Myers bicycle accident lawyers note also some notable comparisons to be made regarding the "typical" bicyclist involved in a deadly crash. One was the fact that in 1975, roughly one-fifth (20 percent) of all bicyclists who died were adults over the age of 20. Most victims, at that time, were children. Today, adults represent 84 percent of bicyclist deaths, with adult males making up 74 percent.
This is not to say fewer children are falling victim, but rather more adults are riding and thus involved in crashes.
Still, some aspects remain unchanged. For example, most victims are still male (roughly 88 percent). Most of those who died did not use a helmet (two-thirds), and alcohol impairment by cyclists is still cited in one-fourth of all cycling deaths.
Call Associates and Bruce L. Scheiner, Attorneys for the Injured, at 1-800-646-1210.
Additional Resources:
Bicyclist Safety, October 2014, Governors Highway Safety Association