Floridians have unfortunately long been notorious for being bad drivers – and that's with a network of operational traffic lights, upright trees and a system of active police patrols.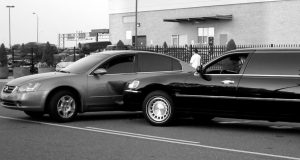 But after the extremely powerful Hurricane Irma walloped the state earlier this month, there were downed traffic lights, trees, power lines and damaged homes and buildings. This created a significant hazard in and of itself – and this was after some 7 million people were ordered evacuated from their homes, sparking massive traffic jams and other highway headaches.
Once the winds and flooding subsided and motorists began to venture out – and some back to their homes from emergency shelters – intersections became a virtual game of chicken. Intersections without power are supposed to be treated as a four-way stop. While there is no doubt people were tired, stressed and perhaps even traumatized, we also know that many of these crashes may have been avoided had motorists used a bit of common sense and patience. In other words, these drivers needed to use reasonable care.
Reasonable care is the degree of caution and concern that an ordinarily prudent and rational person would use in the same or similar circumstances. All drivers have a responsibility to use reasonable care behind the wheel at all times – including post-disaster. The definition for what is "reasonable and prudent" may shift somewhat, but motorists are not absolved of this duty simply because road conditions are more hazardous. If anything, it is all the more reason to use extra caution.
The Palm Beach Post reported per the Florida Highway Patrol there were drivers who failed to even slow down at the intersection, blowing right through it as if it were a green light. Scenes were especially chaotic at intersections that had numerous turn lanes in each direction. Multiple crashes were reported in practically every city across south Florida. Police agencies were running nonstop trying to deal with post-storm crashes. Some agencies reported that while there had been "nothing major" in terms of crashes, there had been a lot of them. Others reported fatalities.
One of the biggest issues was inattention. Distracted driving is a problem even under the best of circumstances. But in many of these cases, traffic investigators said, people were distracted by storm-related stress. They were focused on their homes – the preparation, the cleanup, the finances –  and not on the road in front of them.
Others were simply trying to cheat intersections, with some drivers tailgating through the intersection in a train-like fashion so they could keep driving without stopping. Although police threatened such right-of-way violations with tickets and fines, they were less available post-storm to initiate enforcement.
The Tampa Bay Times reported some 300 traffic lights were out just in Pinellas County alone.
The one saving grace in all of it was that due to the huge number of people who evacuated, there were fewer people on the road in those first few days following the storm.
If you are among those who were injured in a post-Irma car accident in Fort Myers, Cape Coral, Naples or elsewhere in Southwest Florida, we can help.
Call Associates and Bruce L. Scheiner, Attorneys for the Injured, at 1-800-646-1210.
Additional Resources:
After Irma: Hundreds of out traffic lights in Tampa Bay prompt close-calls, accidents and frustrated drivers, Sept. 12, 2017, By Sara DiNatale and Jonathan Capriel, The Tampa Bay Times
More Blog Entries:
Hurricane Evacuee Dies in Hit-and-Run Crash, Sept. 11, 2017, Fort Myers Car Accident Lawyer Blog