Expect tighter rules regarding sleep apnea testing among truck drivers, intended to reduce the number of drowsy driving trucking accidents in Florida and across the country.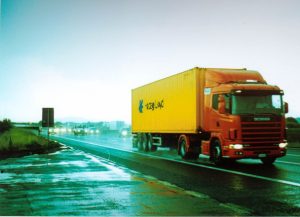 These rules were challenged by a trucker who alleged mandated testing of drivers at-risk for sleep apnea violated his civil rights. Both the trial court and the U.S. Court of Appeals for the Eighth Circuit disagreed, and more recently, the U.S. Supreme Court denied a request for review, meaning the appellate court ruling stands. What that means is trucking companies will feel free to test drivers and prospective drivers who may be at risk for the condition, potentially even at the driver's own expense.
This is good news for those of us who share the road with big rigs for a number of reasons. The first is that people who have sleep apnea are prone to sudden bouts of extreme fatigue during the day. For truck drivers, this is more than just an annoyance; it could prove a potentially fatal occurrence. Beyond that, it may give injury lawyers grounds to assert a trucking carrier was negligent in hiring or retaining drivers who either tested positive for the condition and didn't receive treatment or who were at risk but were never tested. 
When it comes to cases involving negligent hiring of truckers, our Fort Myers truck accident lawyers will examine both state and federal regulatory requirements, as well as case law decisions like these. Commercial truck drivers must meet certain medical requirements, per the Federal Motor Carrier Safety Administration. Among the conditions that must be cleared or treated:
Poor vision
Diabetes
Hearing loss
High blood pressure
Menier's disease (disqualifying)
Angina
Drug addiction/ alcoholism
Epilepsy
If there is evidence the trucking company knew or should have known a trucker had one of these conditions and still allowed him/ her on the road, that could be the basis for negligent hiring/ retention/ supervision.
Sleep apnea isn't a condition explicitly listed by statute, though it's a provision regulators have been working on for some time. What the FMCSA does say is that motor carriers cannot require or permit a driver to operate a commercial motor vehicle if the driver has a condition – including sleep apnea – that would impact his/ her ability to safely operate a vehicle. Two separate advisory committees for the FMCSA – the Motor Carrier Safety Advisory Committee and the Medical Review Board – made separate recommendations for sleep tests for drivers who have a body mass index of 35 or higher. Although the FMCSA has not taken action on these recommendations, several trucking companies have taken to adopting the requirements.
That was the situation with the case recently weighed by the 8th Circuit. The driver had a BMI that was higher than 35, and the carrier required he undergo sleep apnea testing. When he refused, the company stopped giving the driver work. The driver sued the company, alleging it had violated his rights under the Americans with Disabilities Act, requiring examination and discriminating against him on the basis of a perceived disability.
Trial court, however, granted summary judgment to the trucking carrier, and the appellate court affirmed. The court noted drivers cannot operate commercial motor vehicles unless an examiner certifies them as physically qualified to do so, and certification means drivers can't have any impairments that interfere with driving. The courts considered evidence tending to show:
Sleep apnea poses a danger to drivers;
BMI and obesity are known factors effective in screening drivers for sleep studies;
Sleep studies are known to be a valid means of diagnosing sleep apnea;
Treatment for sleep apnea is available.
Considering all this, the court ruled plaintiff's rights were not violated.
Call Associates and Bruce L. Scheiner, Attorneys for the Injured, at 1-800-646-1210.
Additional Resources:
Truck Drivers Can Expect More Sleep Apnea Rules, May 16, 2017, By Aaron Crowe, Trucks.com
More Blog Entries:
State Had No Duty to Enforce Vehicle Size Restrictions on Narrow Road, Court Rules, May 17, 2017, Fort Myers Trucking Accident Lawyer Blog