The U.S. Department of Transportation's National Department of Highway Safety (NHTSA) is looking to make a little more noise on our roadways.
Officials are asking that electric and hybrid vehicles meet minimum sound requirements to help pedestrians and bicyclists hear them more easily. Ray LaHood with the Department of Transportation says that there are too many vulnerable travelers who are getting involved in serious traffic accidents because they're unable to hear these quiet cars.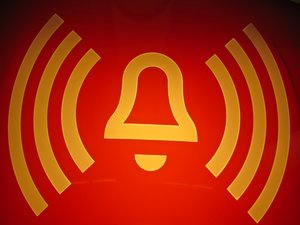 "Safety is our highest priority, and this proposal will help keep everyone using our nation's streets and roadways safe," said LaHood.
Our Fort Myers pedestrian accident attorneys understand how important it is for pedestrians and bicyclists to use their hearing while traveling along our Southwest Florida roadways. While we rely heavily on sight to keep us out of danger, we can rely on our hearing to assist the process. We can all sure hear a garbage truck coming our way. The sound serves as warning that it's time to get out of the way and pay a little more attention. Unfortunately, we don't have these convenient warnings with the newer-style cars, and officials are looking to change that!
These hybrid and electric vehicles don't run off of traditional gas or diesel fuel like older vehicles. When traveling at low speeds, less than 18 mph, they're virtually silent. The proposed standard, also known as Federal Motor Vehicle Safety Standard No. 141, would require vehicle manufacturers to tweak the sound a bit — although the noise emitted would have to be the same among all vehicles of the same make and model. The extra noise would help pedestrians and bicyclists to recognize the location of surrounding vehicles and help to decide whether or not it's safe to cross the road.
There is a list of some sounds on the Minimum Sound Requirements for Hybrid and Electric Vehicles website page.
The truth of the matter is that something like this would be beneficial here in the Sunshine State. According to Transportation For America, the top four spots on the list of Most Dangerous Metro Areas in the country are in Florida:
1.) Orlando-Kissimmee
2.) Tampa-St. Petersburg-Clearwater
3.) Jacksonville
4.) Miami-Fort Lauderdale-Pompano Beach
Here in Lee County, we saw close to 200 pedestrians die in traffic accidents from 2000 to 2009. Pedestrians accounted for roughly 17 percent of the traffic accident fatalities recorded during this time.
Many of these accidents could have been prevented if pedestrians could better rely on their hearing to safely navigate through the area. Regardless of sound, pedestrians need to be the most defensive travelers. Make sure you're one step ahead of the traffic around you and you're using all of your senses to detect possible dangers. We've learned we can't rely on responsible driving habits of others to keep us safe. We've got to take responsibility into our own hands.

If you've been injured in a pedestrian accident, call us today for a free and confidential consultation to discuss your case. Call 1-800-283-2900.

More Blog Entries:
Dangerous Naples Intersection Gets New Crossing Technology, Florida Injury Lawyer Blog, January 8, 2013
Distractions: Increasing Pedestrians' Risks for Serious Accidents, Florida Injury Lawyer Blog, August 11, 2012