Our injury lawyers in Fort Myers and Cape Coral noted a study released this week by the Insurance Institute for Highway Safety, which contends red-light cameras at intersections have reduced fatal crashes by 24 percent.
"The cities that have the courage to use red light cameras despite the political backlash are saving lives," says Institute president Adrian Lund.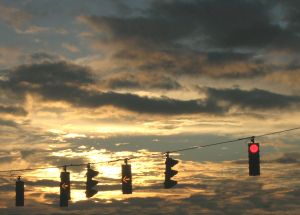 As we reported two years ago on our Florida Injury Lawyer Blog, authorities are keeping Southwest Florida red-light violators in their crosshairs. Lee County has installed a camera at Colonial Boulevard and Summerlin Road. Collier County and Naples are also experimenting with the cameras. An average of 5,000 crashes a year are reported at Lee County intersections.
Until recently, municipalities could not use the cameras to issue tickets. However former Gov. Charlie Crist signed a law that made it legal to do so beginning July 1, 2010. The state estimates the cameras will bring in about $38 million this fiscal year, and an additional $12 million to local governments. By 2014, revenue to state and local governments could exceed $200 million.
You can bet that means additional cameras will be coming to an intersection near you and tickets will begin arriving in Lee County mailboxes sooner rather than later. In fact, the revenue-generating aspect of the program is what frequently riles detractors.
But the fact remains that red-light runners and those who disobey traffic control devices are a major cause of car accidents in Cape Coral and elsewhere in South Florida.
IIHS reports 676 people were killed and more than 110,000 were injured in traffic accidents caused by red-light runners in 2009. Given those sobering statistics, the organization says its time violators stop being treated as victims. "Somehow, the people who get tickets because they have broken the law have been cast as the victims," Lund says. "We rarely hear about the real victims – the people who are killed or injured by these lawbreakers."
The study contends the cameras saved 159 lives from 2004 to 2008. It reports an additional 815 lives could have been saved had the cameras been installed in all 99 U.S. cities with a population over 200,000 during the last five years.
Researchers concluded instances of red-light running decreased by 35 percent in 14 cities that equip intersections with cameras.

Associates and Bruce L. Scheiner, Attorneys for the Injured, is a law firm dedicated to representing accident victims in personal injury and wrongful death claims throughout South Florida, including Fort Myers, Cape Coral, Naples, Port Charlotte and Sebring. Call for a free and confidential consultation to discuss your rights. 1-800-283-2900.