Unfortunately Super Bowl Sunday is known for more than just great food, great friends and great football.
It is also one of the most dangerous days of the year for drunk driving accidents in Fort Myers and throughout the nation. Our Fort Myers injury lawyers encourage you to be a good host, celebrate responsibly and don't drink and drive.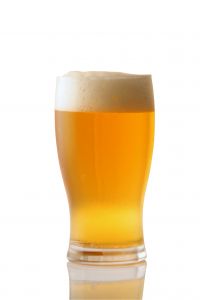 "Fans Don't Let Fans Drive Drunk" is a campaign being sponsored by the National Highway Traffic Safety Administration in conjunction with the NFL, Mothers Against Drunk Driving and the HERO Campaign.
Somewhere in America, someone dies in a drunk driving accident every 45 minutes, according to the National Highway Traffic Safety Administration. Nationwide, one-third of all traffic fatalities involve a drunk driver, claiming 10,839 lives in 2009. Florida drunk driving accidents accounted for 904 of the state's 2,558 traffic deaths that year.
A responsible party host should promote the use of designated drivers.
-Give them a great spot to watch the game. Let them have first pass at the buffet and make sure you have plenty of non-alcoholic drinks.
-Serve plenty of food.
-Serve measured drinks and serve alcoholic drinks one at a time.
-Never serve alcohol to an underage person.
-Determine when to stop serving alcohol — such as an hour before the end of the game — and stick to it. Begin serving coffee and dessert.
-Put the numbers of local cab companies into your phone.
-Be prepared for guests to spend the night if alternatives are not available.
Football is one of America's favorite pastimes, but fans can put themselves in serious danger if they don't plan ahead," NHTSA Administrator David Strickland said. "Whether you're at the game or watching from a sports bar or a friend's house, designate a sober driver before the game. And remember, Fans Don't Let Fans Drive Drunk."

Associates and Bruce L. Scheiner, Attorneys for the Injured, is a law firm dedicated to representing accident victims in personal injury and wrongful death claims throughout South Florida, including Fort Myers, Cape Coral, Naples, Port Charlotte and Sebring. Call for a free and confidential consultation to discuss your rights. 1-800-283-2900.