The number of traffic fatalities in Lee County topped 100 for the first time since 2007, according to a report late last month from The News-Press. As of the third week of December, there were 102 traffic fatalities in 2016 – more than it's been in a decade. That figure does not account for the fatalities that occurred the last week of December, including over the Christmas and New Year's Eve holidays.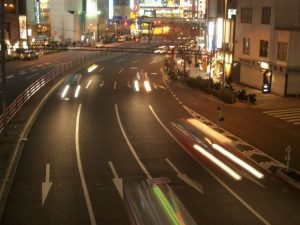 These figures mirror those we saw more than 10 years ago when the region saw explosive population growth. In 2007, there were 106. In 2006, there were 121. The number of traffic deaths peaked in 2005 with 150. In more recent years, the number of Lee County traffic deaths didn't surpass 100. Now, it seems that is changing, which is in line with the increases reported by the National Highway Traffic Safety Administration (NHTSA). The agency reports there was a 7.2 percent increase in traffic deaths in 2015  – resulting in 2,348 additional lives lost that year. Early figures from 2016 suggest a further upward trend.
The more than 100 traffic fatalities in Lee County last year included cars, trucks, school buses, bicycles, pedestrians and motorcycles. In one instance, a child wasn't properly buckled in. In another case, a young man was waiting at a red light on his way home from school. Numerous drivers weren't paying attention. Others were impaired by drugs and/or alcohol. 
The NHTSA's National Center for Statistics and Analysis released a report in September that indicated pedestrian and bicycle fatalities had sharply risen in 2015 as compared to the previous year. Pedestrian deaths rose by 9.5 percent, totaling more fatalities than any year since 1996. Most incidents occurred in urban areas at non-intersections in the dark. Seventy percent were male.
Bicycle accident deaths, meanwhile, increased by 12.5 percent, totaling more fatalities than any year since 1995. Again, most of these occurred in urban areas at non-intersections in the dark. Most bicycle accident victims were male, and the average age was 45 – which represents a steady increase from the average age of 41 in 2006.
Whereas bicyclists, pedestrians and other non-occupants made up 13 percent of the traffic fatalities in 2006, they made up 18 percent in 2015. Motorcyclists too made up a larger percentage of roadway deaths – 11 percent in 2006 and 14 percent in 2015. Crash deaths involving large trucks also went up from 3 percent to 4 percent.
Although national numbers for 2016 are not yet available, we do know that in 2015 there were 13 million crashes in the U.S. Of those, 6.3 million were reported to police. Four-and-a-half million only caused property damage, while 1.7 million involved some type of injury (with more than 2.4 million injuries in all). There were 32,170 that were fatal, resulting in 35,100 deaths. Collectively, this resulted in $242 billion in economic costs and $836 billion in societal harm.
In Lee County, officials say distracted driving is a serious problem that contributes to a significant number of crashes. As noted by Jay Anderson of Stay Alive, Just Drive!, operating a motor vehicle and a smart phone are both difficult tasks. Trying to do both at the same time is never going to end well for the driver – and those around the driver.
If we want to reduce the number of fatal crashes in Fort Myers in 2017, we must all:
Abide by the speed limit;
Drive with appropriate care;
Drive sober;
Refrain from aggressive driving;
Get enough rest;
Pay attention.
If you are injured in a car accident, we can help.
Call Associates and Bruce L. Scheiner, Attorneys for the Injured, at 1-800-646-1210.
Additional Resources:
Fatal crashes in Lee County eclipse 100 in 2016, Dec. 9, 2016, By Michael Braun, The New-Press
More Blog Entries:
NHTSA: Florida Pedestrian Accidents Up 17 Percent, June 13, 2016, Fort Myers Injury Lawyer Blog