The commercial trucking industry in America is facing a severe shortage of drivers. By one figure, we need approximately 48,000 drivers just to move 70 percent of U.S. goods in a timely manner. But it's not a gig many younger people are fighting over. The hours are grueling. The work is tiring. And time away from family is tough. WINK News and CBS report this has led to companies providing incentives for drivers to stay on-the-job longer than they might otherwise. It also means they are aggressively recruiting retirees.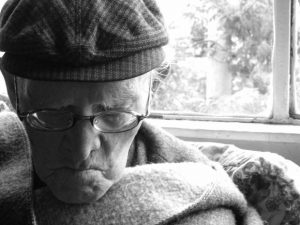 CBS looked into the issue, and how the presence of much older drivers in very large trucks poses a risk to all of us on the highways.
The trend first emerged during the economic decline that first hit about 10 years ago. That meant a lot of people were working well past retirement age. However, the rules of the road have become more stringent, with greater safety in mind. But there are still no additional requirements for older drivers, as there is for those with standard licenses. Yet we are seeing a growing number of trucking accidents across the country that involve elderly truckers. 
A few examples highlighted by CBS:
A 76-year-old truck driver in Oklahoma, driving from Oklahoma City to St. Louis in mid-2009 when he lost control of his rig, rolling on top of three cars. Ten people died, including two parents and their sons.
In August 2016, a bus in New Jersey was T-boned by a transit bus driven by a 70-year-old driver. Two people were killed.
Also in August 2016, a 76-year-old trucker hauling stones crashed into traffic in a construction zone in suburban New York. Ten people were seriously injured.
A more in-depth analysis conducted by CBS reporters showed between 2012 and 2015, there was an increase of nearly 20 percent of trucking accidents involving commercial truck and bus drivers who were in their 70s, 80s and 90s. During that same time frame, there were nearly 6,640 truck and bus accidents involving elderly commercial drivers – and that was in just 12 states.
Law enforcement officials say they have anecdotally noticed an uptick in crashes involving older drivers of commercial vehicles. Due to the shortage, though, it's unlikely that the agency is going to do much to self-regulate. The hope is that federal authorities will step in and take action on this issue. However, the new presidential administration did not campaign on added regulation of anything, and there has been no mention of tightening rules for the commercial trucking industry.
Commercial trucking companies say the Federal Motor Carrier Safety Administration does not prohibit them from training drivers who are elderly and besides, it's against the federal statute to discriminate against anyone based on their age. So long as drivers can pass the physical tests, truck companies say, drivers can get on the road. That differs from the rules currently in place for pilots. There is also an industry-wide shortage for them too, but the Federal Aviation Administration caps the age of pilots at 65.
A deputy commissioner with the FMCSA said the agency is studying the trend of higher accident rates among older commercial truckers, but aren't ready at this point to propose any new legislation or rules.
Call Associates and Bruce L. Scheiner, Attorneys for the Injured, at 1-800-646-1210.
Additional Resources:
Are older commercial truck drivers causing more danger on nation's highways? Nov. 12, 2016, WINK News
More Blog Entries:
Holiday Travelers May Face Increased Roadway Hazards, Dec. 22, 2016, Fort Myers Trucking Accident Lawyer Blog